Manhattan Construction and F&P Construction, in partnership with Dallas College, invite all subcontractors and suppliers to attend a non-mandatory, highly-recommended, pre-proposal conference, site walk and Diverse Supplier Meet & Greet.
MEETING DATE & TIME: Thursday, November 4th @ 3:00 PM
Thursday, November 18th @ 3:00 PM
MEETING LOCATION: Dallas College Brookhaven Campus
3939 Valley View Lane, Farmers Branch, TX 75244
Meeting Room: H125
EVENT REGISTRATION: Dallas College requests all attendees pre-register for the event at:
https://bit.ly/3nDlq73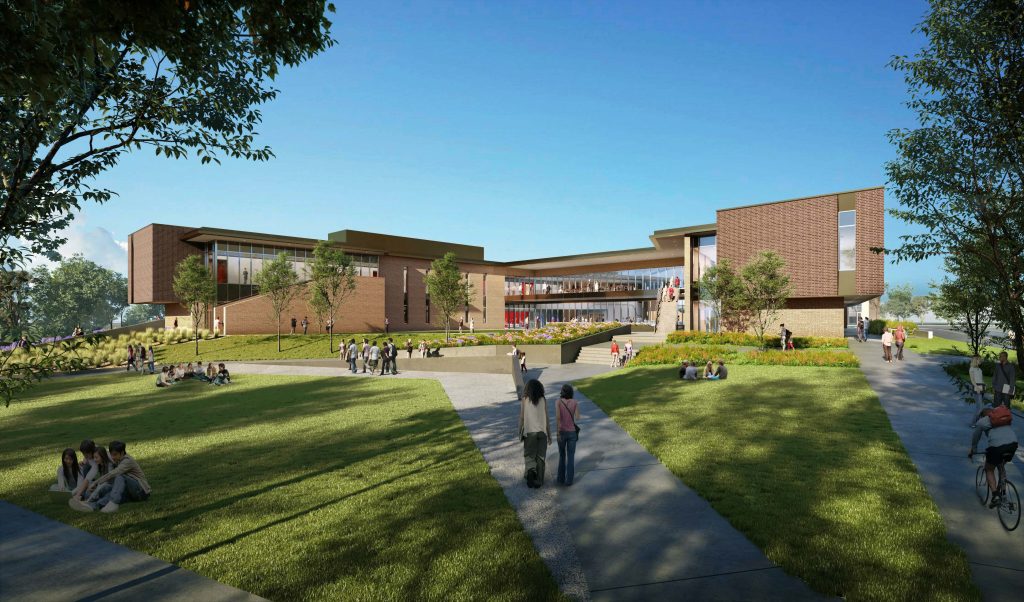 PROJECT DESCRIPTION:
The project includes four (4) key components including:
Building V: Construction of a new Early College Center building. The 42,000-square-foot academic building features various laboratories, classrooms and common areas supported by a steel structure and enclosed by a decorative masonry & glass façade.
Building W: Construction of an approximately 1,800-square-foot addition along with the renovation of approximately 14,000 square feet of interior academic space. The addition features a new entrance into the facility with student medical facilities.
Building S: Interior renovation of approximately 5,700 square feet of administrative space. The work will occur over the summer semester of 2022.
Building J: Interior renovation of approximately 5,500 square feet of computer laboratory space. The work will occur over the summer semester of 2022.
PLANS AND SPECS:
Plans & specifications may be viewed & obtained at the following locations:
manhattanconstruction.com | buildingconnected.com
Any interested subcontractors or suppliers can contact Manhattan Construction or F&P Construction for plans, specifications and proposal forms. All MBE/WBE subcontractors/suppliers are strongly encouraged to submit proposals. Detailed information is available on the scopes of services to be subcontracted and the relevant terms and conditions of the contract.
BID PACKAGES AVAILABLE INCLUDE:
(Smaller bid packages available in renovation projects.)
SWPPP Systems
Final Clean
Temp Fencing
Demolition
Structural Concrete
Polished Concrete
Masonry & Stone
Structural Steel
Metal Railings
Millwork
Waterproofing/Sealants
Spray Insulation/Fireproofing
Single Ply Roofing
Metal Panels
Doors, Frames & Hardware
Coiling Doors & Grilles
Glass & Glazing
Drywall & Ceilings
Lath & Plaster
Tile
Terrazzo
Carpet & Resilient Flooring
Painting
Specialties
Operable Partitions
Residential Appliances
Foodservice Equipment
Audio-Visual Equipment
Laboratory Equipment
Window Treatments
Elevators
Fire Protection
Plumbing
Mechanical
Electrical
Data/Communications
Security
Earthwork
Site Paving
Unit Pavers
Paving Striping
Landscape & Irrigation
Utilities
PRICE PROPOSAL:
Due Thursday, December 2, 2021 by 2:00 PM
SUBMISSION OF PROPOSALS:
Hand delivery: (sealed envelope) Manhattan Construction 6300 North Central Expressway, Dallas, Texas 75206
Electronic: buildingconnected.com
Questions?
For questions or more information, please contact: