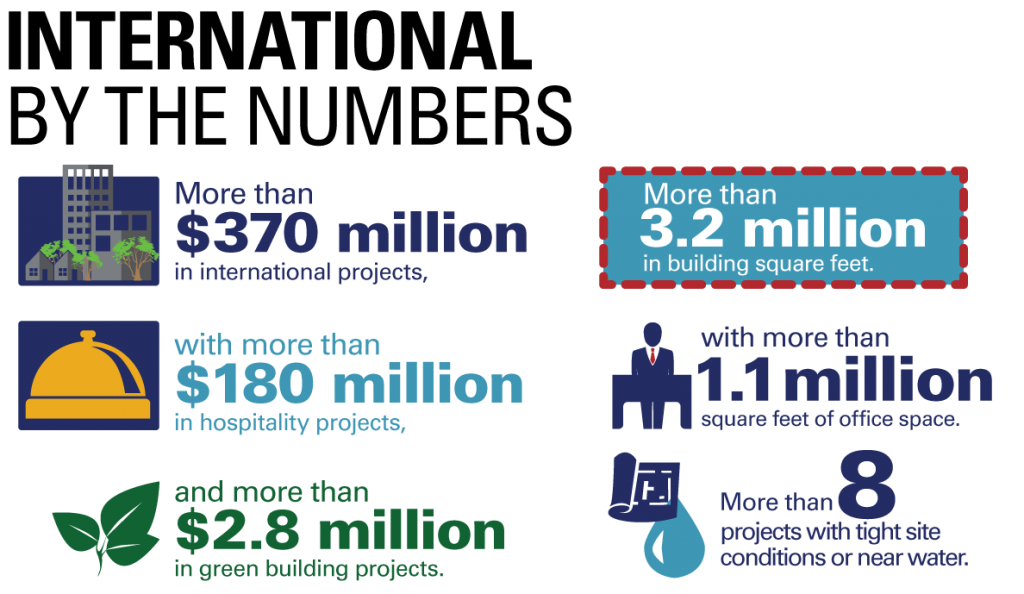 About Manhattan International
With offices in Mexico City and Dallas, Texas, Manhattan International Construction Company, Ltd. serves clients in Panama, Mexico and the Caribbean.
Manhattan International is a subsidiary of U.S-based Manhattan Construction Group, a 120-year-old, family-owned company that appreciates the importance of passing down a positive environment for the next generation. We seek to provide a lasting, positive impact in the communities in which we serve and enhance the professional development of our team members.
Manhattan first expanded internationally in 1998. Since then the company has grown its portfolio to include work in the U.S. Virgin Islands, Panama, Nicaragua, Costa Rica, Puerto Rico, Curacao, West Indies, and Mexico.