Cantera Recieves ASA "2018 Subcontractor of the Year" Award.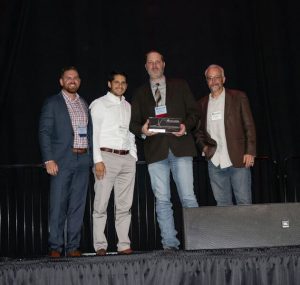 The American Subcontractors Association of Oklahoma (ASA-OK) has named Cantera Concrete Company "2018 Subcontractor of the Year."
Cantera Concrete Company received the honor at ASA-OK's 2018 Annual Awards Gala held Friday, June 15 at the Grand Casino Hotel and Resort in Shawnee, Oklahoma. This is the second year in a row that Cantera has been given this award.
Additionally, Cantera's Jeremy Pearce received the "2018 Project Manager of the Year" award. Jeremy was also voted to serve as ASA Oklahoma Chapter President for the 2018-2019 term.
ASA-OK is an organization dedicated to addressing the issues and concerns affecting Oklahoma subcontractors.