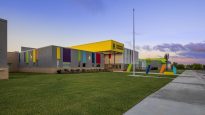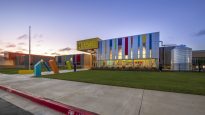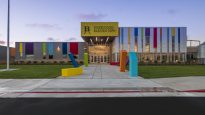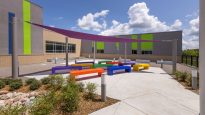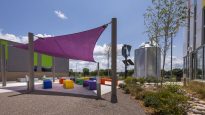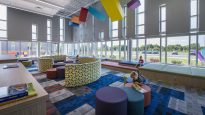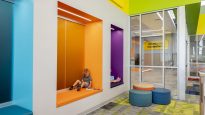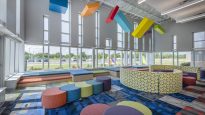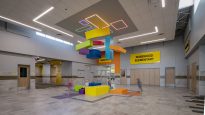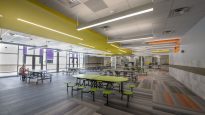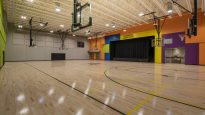 Broken Arrow Public Schools Rosewood Elementary
Rosewood Elementary
Broken Arrow, Oklahoma
Broken Arrow Public Schools | Rosewood Elementary is a 92,000-square-foot elementary school for grades kindergarten through fifth grade. Situated on a 40-acre site, this new school completed in time for the start of the 2020-2021 school year. The Rosewood Elementary project includes a precast concrete safe gym with a performance stage, a cafeteria with a commercial kitchen, administrative offices, a media center, classrooms, an outdoor classroom and two outdoor playgrounds. The project is City of Broken Arrow Living Green Certified – Bronze Level.
The exterior is composed of EIFS, metal panels, brick, architectural precast concrete and a combination of storefront and curtainwall. The structure is structural steel, architectural precast concrete wall panels and metal stud framing.
This project is part of the 2015 Broken Arrow Public Schools bond issue, which created additional capacity for the school systems as the City of Broken Arrow continues to expand. Manhattan has built a great relationship with Broken Arrow Public Schools by continuing to provide excellent quality, on budget and meeting the school year deadlines for completion of each project.