Aviation
Building aviation facilities takes a diverse set of expertise, notably when adding or renovating existing airport facilities. Pedestrian, vehicular and aviation traffic flow management is essential to keeping the public safe and running an efficient construction project.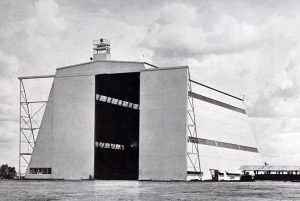 More than 80 years ago, Manhattan Construction completed its first aviation project—the balloon hangar at the Henry Post Army Airfield at Fort Sill in Comanche County, Oklahoma. Since that time, our aviation design and construction management expertise have contributed to some of the world's most complex aeronautical projects, and our knowledge of the unique needs of airport construction, design and building is second-to-none.
With more than 350 aviation-related projects in our portfolio, we have earned the unique expertise necessary for the construction of airport facilities. Given the extremely high volume of people moving through our national airports each year, an intimate understanding of how to manage pedestrian, vehicular, and aviation traffic flow is essential for safety and to running an efficient airport construction project that stays on scope and budget. Our first-hand knowledge of construction management and experience with intense regulatory requirements makes Manhattan your reliable aviation partner best suited to tackle projects of every magnitude.
Team Members
Related Projects