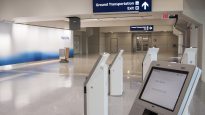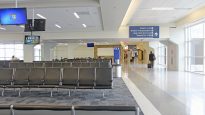 Dallas/Fort Worth Airport Terminal Renewal & Improvement Program
DFW Aiport
The Dallas/Fort Worth International Airport Terminal Renewal & Improvement Program (TRIP) is a $1.6 billion renovation and upgrade to Terminals A, B, C, and E at DFW Airport. Manhattan was awarded nearly $950 million to renew and improve Terminals B (792,000 sf) and E (975,000 sf).
Manhattan's work encompasses renovation of 75 existing gates and construction of eight new gates, in a 10-phase approach in order to maintain existing flight operations. The empty Delta satellite terminal was also renovated for use, providing temporary gates during construction.
Our work included replacement of finishes in 1,767,000 square feet of active terminals including replacement of all IT, security and MEP systems within the terminals. Work also included new concessions, offices, ticketing and major upgrades to existing baggage handling systems.