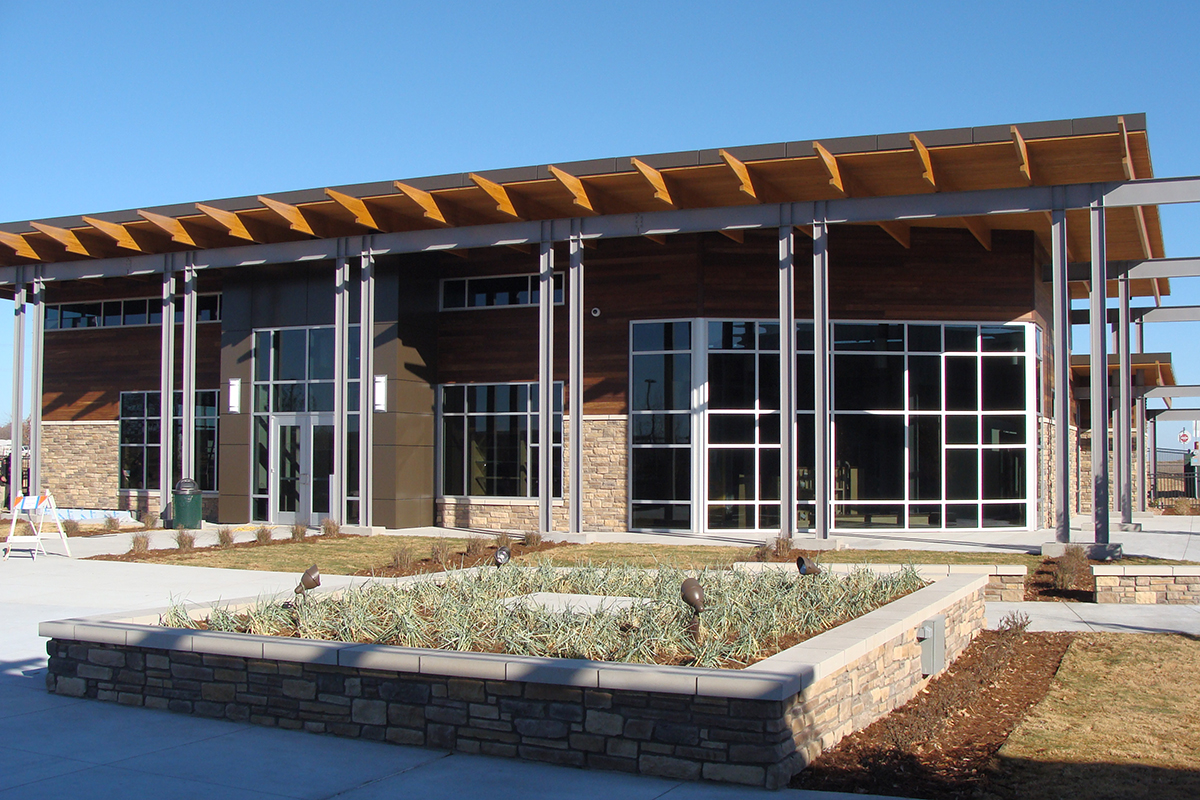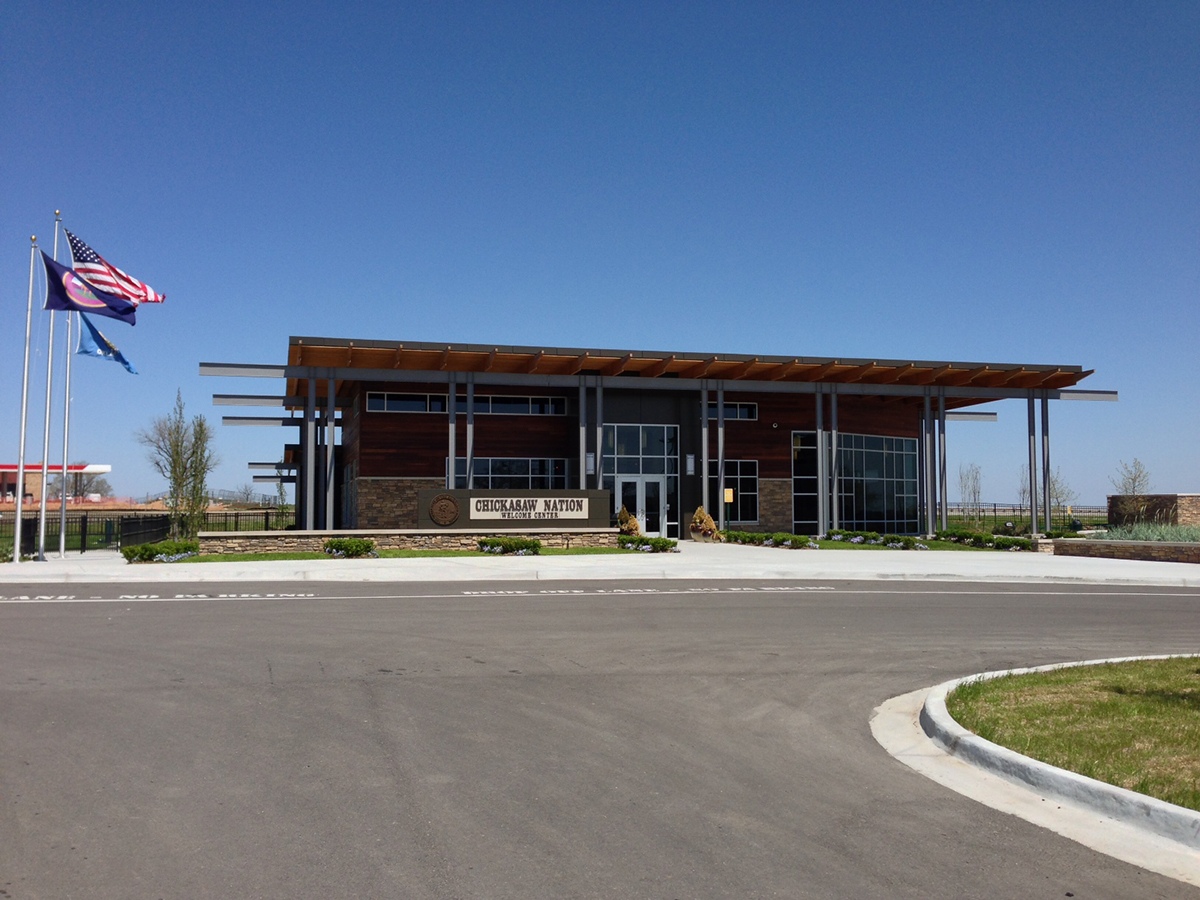 Chickasaw Bedré Chocolate Factory and Welcome Center
Davis, Oklahoma
The Bedré Chocolate Factory and Chickasaw Nation Welcome Center project includes a 5,670-square-foot welcome/tourism center, a 34,652-square-foot factory, and a 1,600-square-foot rest stop. It is located on the I-35 corridor between Dallas and Oklahoma City.
The factory includes tour-friendly facilities to demonstration all aspects involved in making world-famous Bedre's chocolate products.
The rest stop includes a landscaped parking lot with accommodations for large semi-trucks, a fenced-in area for travelers to walk their pets and a half-acre walking area that contains central theme introducing them to the Chickasaw Nations Native American Culture. Manhattan's team delivered this project under budget and while maintaining the quality and integrity of the architect's design by Boynton Williams & Associates.
Awards
2013 Associated Builders and Contractors of OklahomaExcellence in Construction Award – Industrial $5 – $15 million category
2013 ABC of Oklahoma Excellence in Construction Award