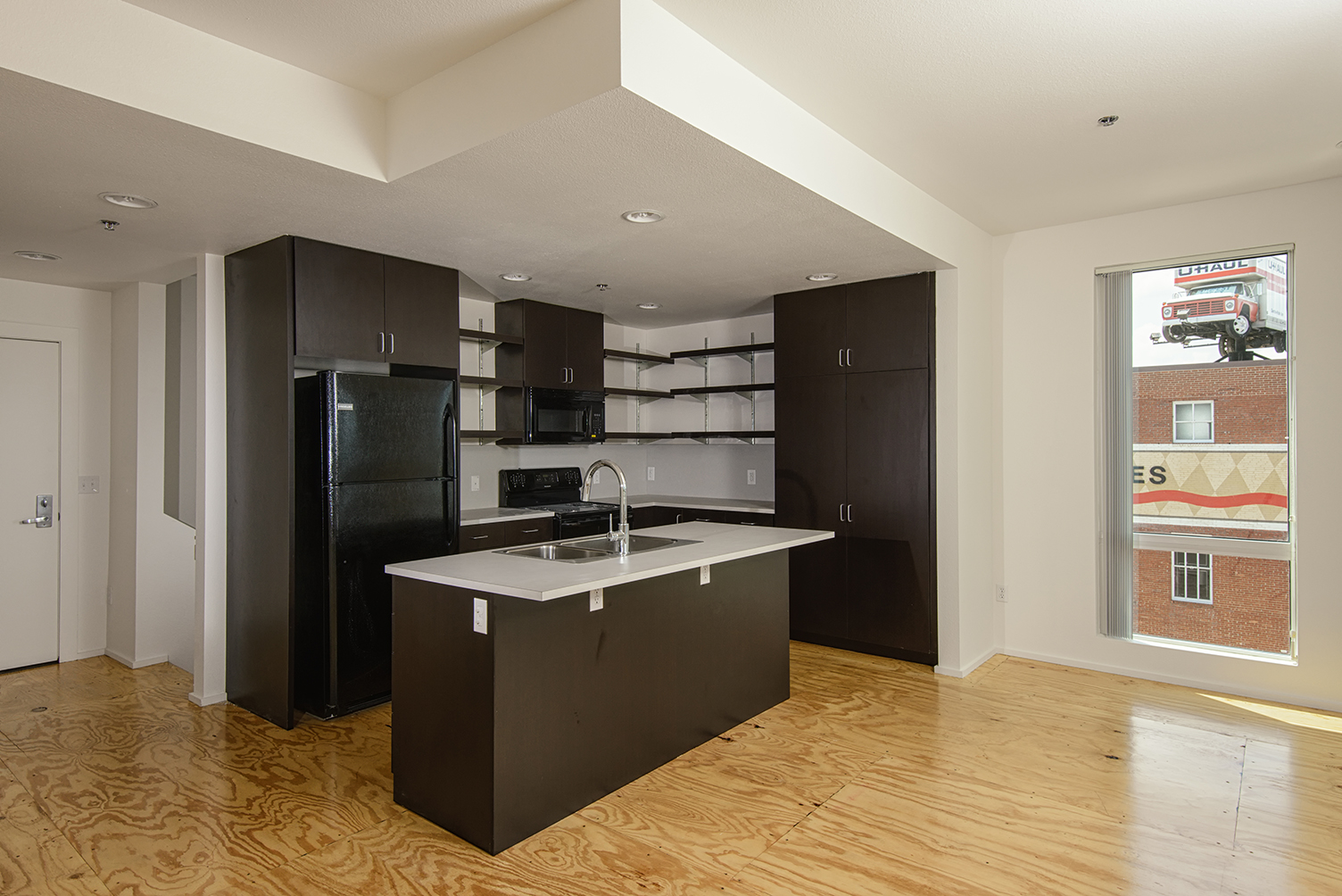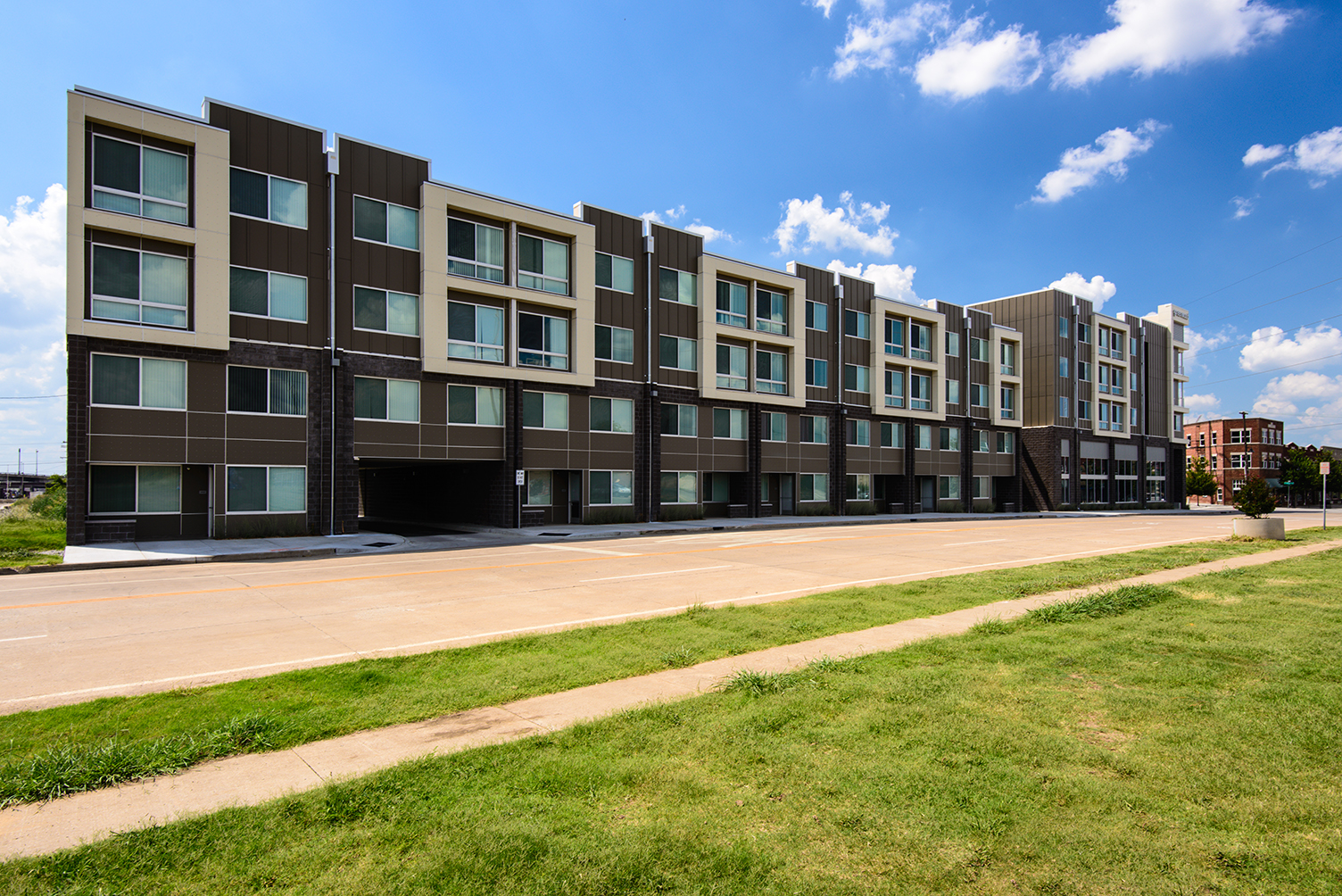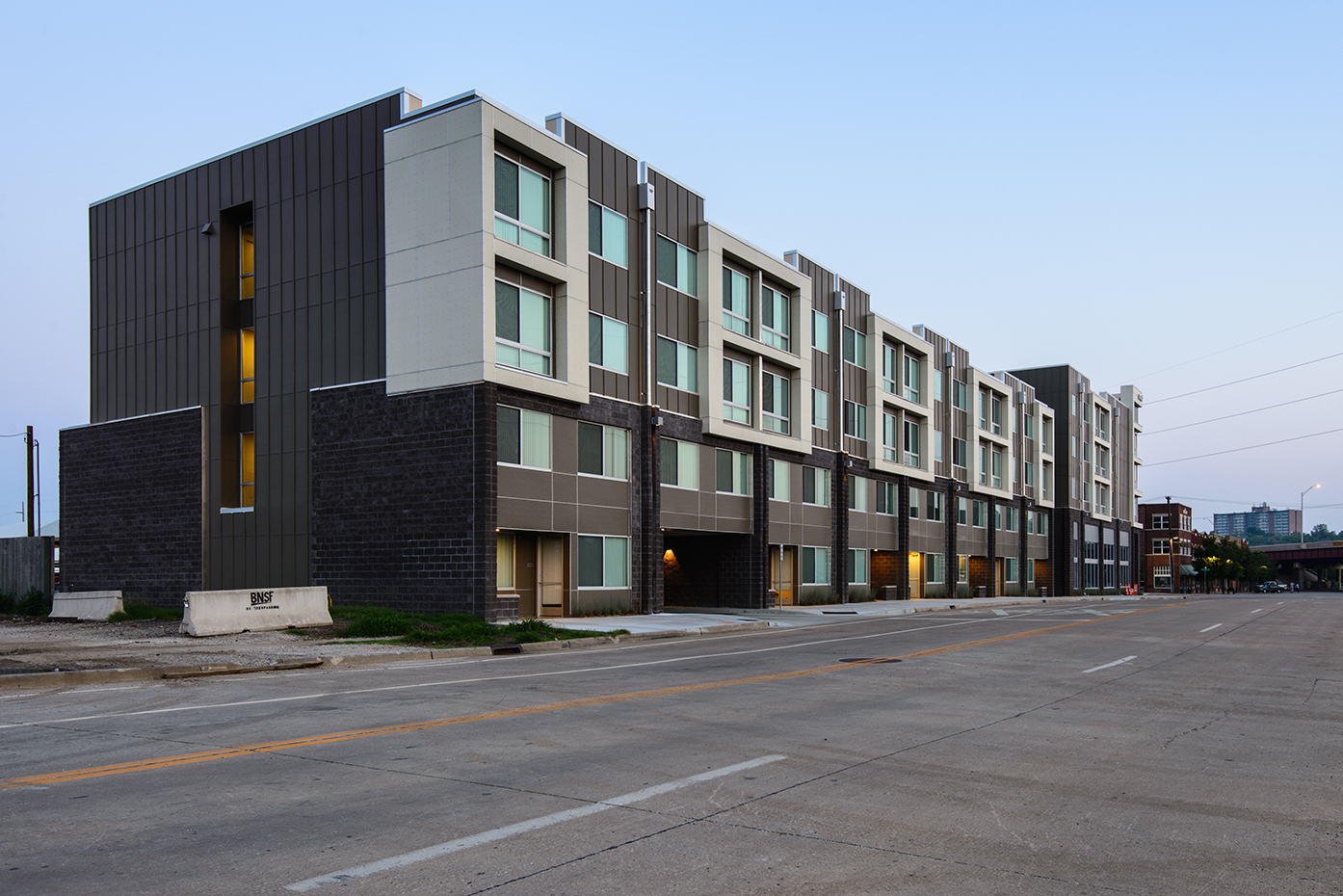 GreenArch Development
GreenArch
Tulsa, Oklahoma
The GreenArch Development is a 90,000-square-foot mixed-use housing development located in the Greenwood Historical District in downtown Tulsa.
This four-story construction includes 70-residential units ranging in size from 630 square feet to 1,350 square feet with wood flooring, sealed concrete, ceramic tile and acoustical tile in place.
The first floor is reserved primarily for retail space occupancy; this structure provides 87 parking spaces. Construction features include a skybridge connecting two buildings and unique exterior cladding made of cement-board siding, stucco, over-sized brick masonry and metal signage panels. The project was designed by award-winning architect, Brian Freese.