Brett Harrison honored as ASA-OK "Superintendent of the Year."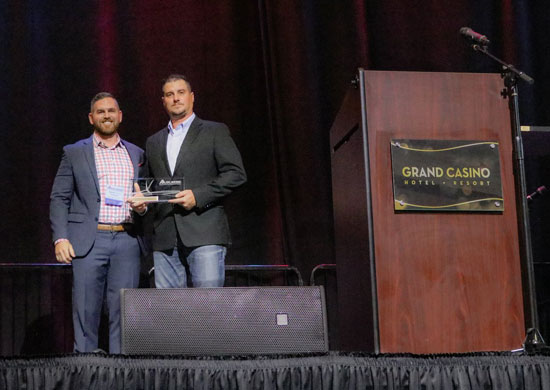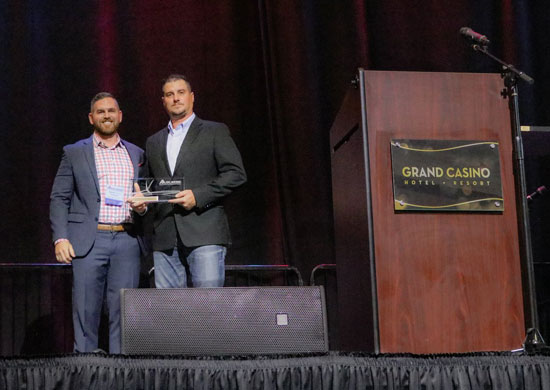 OKLAHOMA CITY – The American Subcontractors Association of Oklahoma (ASA-OK) has named Manhattan Construction Company Superintendent Brett Harrison "Superintendent of the Year."
Harrison received the honor at ASA-OK's 2018 Annual Awards Gala held Friday, June 15 at the Grand Casino Hotel and Resort in Shawnee, Oklahoma.
The subcontracting community nominated Harrison for exhibiting expert supervision and direction of the projects he oversees, open and professional communication, understanding of processes and workforce scheduling of subcontractors, building relationships on the project site, safety, and knowledge of contract documents, including state and local policies.
"During his career, Brett has established an excellent reputation among his peers for his hard work and dedication to project success," said Kyle Nelson, Manhattan Construction Company vice president. "It is a pleasure to congratulate Brett on this esteemed honor."
After working in the subcontractor trades, Harrison joined Manhattan in 2010 where he has been involved in more than $140 million in construction projects. He specializes in healthcare construction and is currently serving on the INTEGRIS Council Emergency Hospital and Medical Office Building project team in Oklahoma City, Oklahoma.
ASA-OK is an organization dedicated to addressing the issues and concerns affecting Oklahoma subcontractors.