Manhattan Construction announces Oklahoma City-area leadership promotions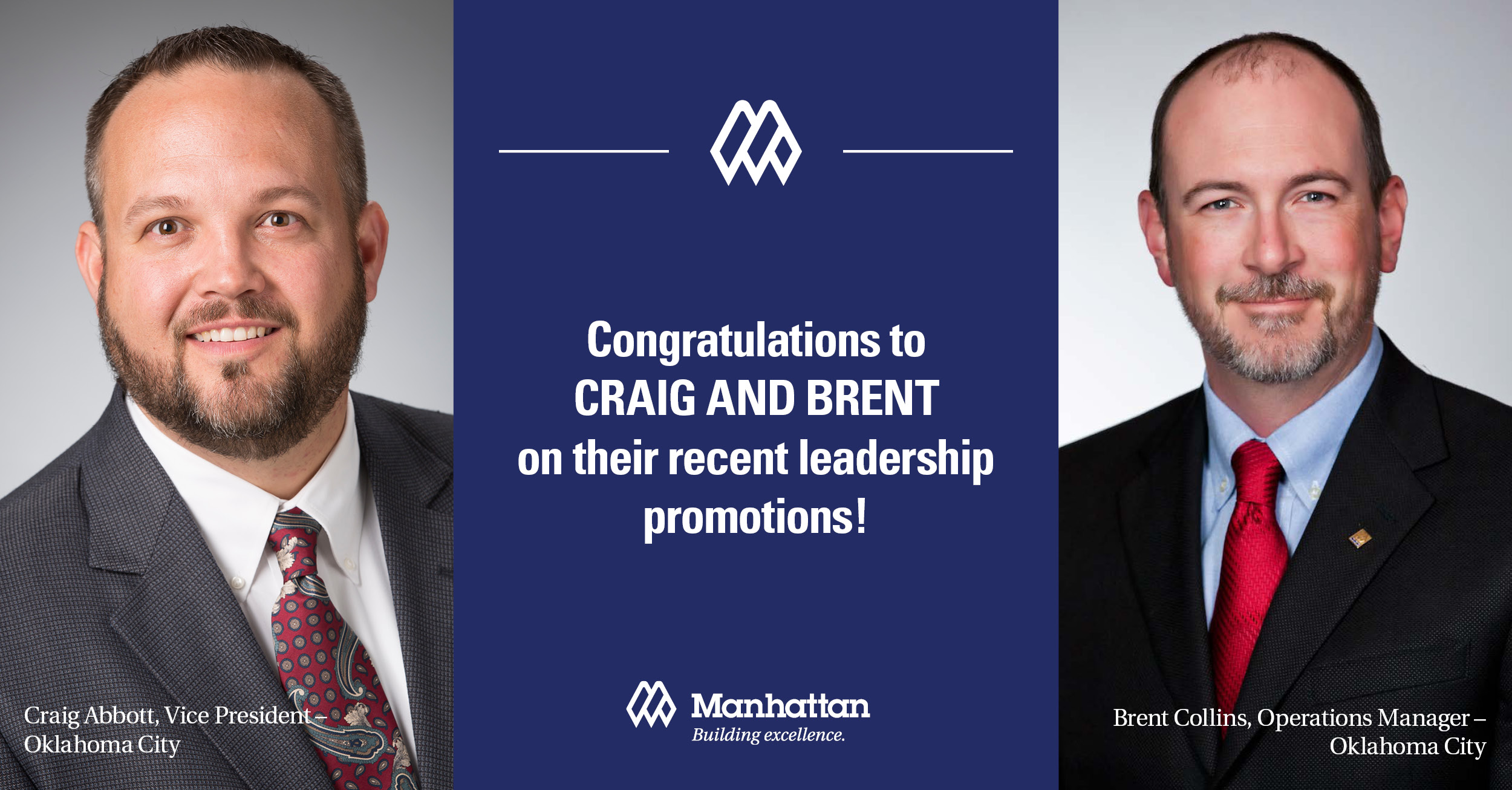 OKLAHOMA CITY, OKLAHOMA – Oklahoma-based Manhattan Construction Company, a top nationally ranked general building company, has announced the promotion of Craig Abbott to vice president and Brent Collins to operations manager for Manhattan's Oklahoma City office, which serves the central Oklahoma region.
"Craig and Brent have been working together for several years in Oklahoma City and the greater central Oklahoma region," said John Reyhan, president of Manhattan Construction Company. "Their transition into these leadership roles is a natural one that continues our commitment to continuity of quality service for our clients."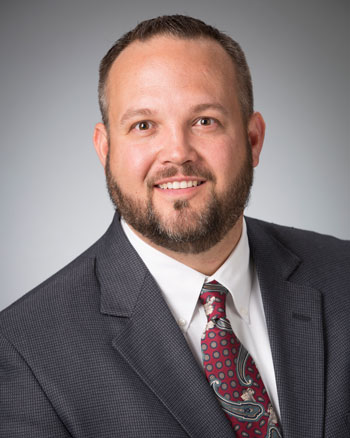 During Abbott's 17-year career, he has served on Manhattan project teams in Dallas and most recently in Oklahoma City, where he has served as project director. With more than $1.3 billion of construction projects in his portfolio of work, Manhattan's clients will benefit from his diverse expertise in multiple market sectors. He has worked on projects for Oklahoma State University, The Dallas Cowboys, Pier 1, the Federal Aviation Administration and work for local municipalities.
Abbott graduated with a construction management degree from Oklahoma State University. He was nationally recognized by Building Design + Construction magazine as a "40 Under 40 Class of 2015" honoree.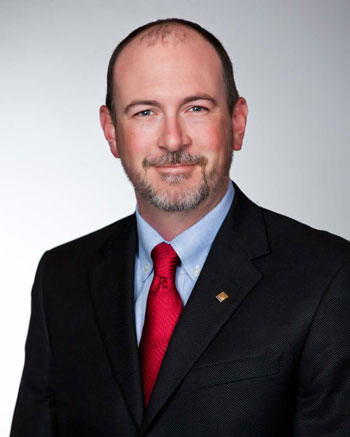 Before his promotion to operations manager, Collins served as senior superintendent. With 22 years of construction experience in central Oklahoma, he has led field teams on more than half a billion in construction. A few of his projects include the Chesapeake Energy Arena Addition, Osler Hotel Renovation, First Council Casino, and several projects for The University of Oklahoma. Collins's community involvement includes volunteering for WildCare Oklahoma and Rebuilding Together OKC, an organization that works to improve the homes and lives of low-income, elderly homeowners in the Oklahoma City metro area.
Collins graduated with a construction science degree from the University of Oklahoma in 2001. He is ASHE Certified, an esteemed credential bestowed by The American College of Healthcare Executives. He was named a "40 Under 40 Class of 2015" honoree by Oklahoma Magazine.
Abbott and Collins hold the LEED® Accredited Professional (LEED® AP) designation, a certification earned through the U.S. Green Building Council (USGBC).
About Manhattan Construction Company:
Founded in 1896, Manhattan Construction Company provides preconstruction, construction management, program management, general building, and design-build services throughout the United States, Mexico, Central America and the Caribbean. Manhattan's award-winning portfolio of work includes sports, healthcare, government, education, laboratory, aviation, transportation, convention, casino and hospitality facilities. Manhattan is a 15-time Associated Builders and Contractors (ABC) Accredited Quality Contractor (AQC), an eight-time STEP Diamond Safety Award Winner, and a 2017 Pinnacle Safety Award winner − ABC's top national safety honor. www.manhattanconstruction.com
Manhattan Construction Company is a subsidiary of Manhattan Construction Group, which has operations in the building, civil, pipeline, and specialty construction segments. Manhattan Construction Group was named 2017 "Contractor of the Year" in a five-state region by ENR Texas & Louisiana. Its operations include Manhattan Construction Company, Manhattan Road & Bridge Company, Manhattan Pipeline, LLC, Manhattan International Construction Company, Ltd, Cantera Concrete Company, Spectrum Contracting, Inc. and Safezone, LLC. www.manhattanconstructiongroup.com