Manhattan Construction Company wins ASA North Texas Chapter "Platinum $1 Billion +" Award for construction of Globe Life Field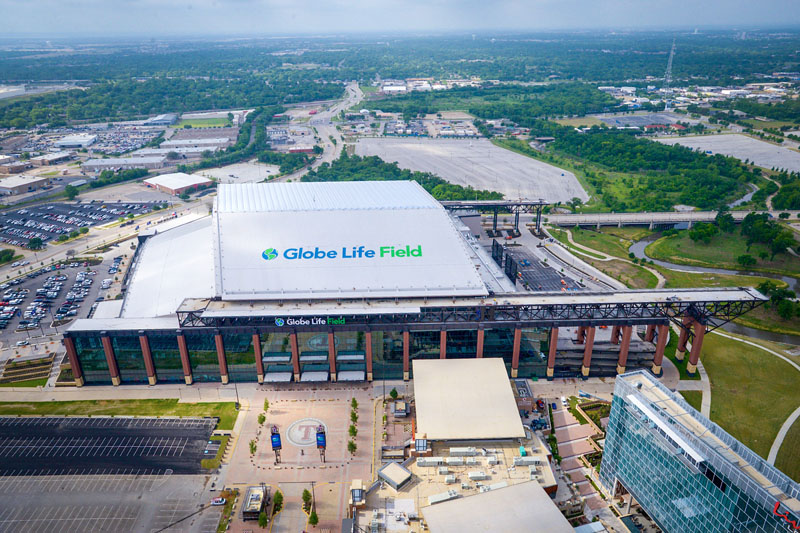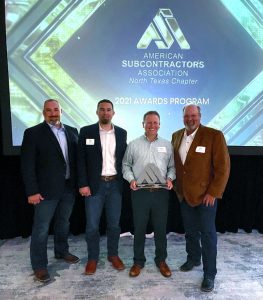 ARLINGTON, TEXAS – Manhattan Construction Company has been honored by the American Subcontractors Association (ASA) North Texas Chapter with the "Platinum $1 Billion + Award" for construction of Globe Life Field in Arlington, Texas. ASA North Texas is an industry organization that advocates for the subcontractor and supplier community, promoting fair business practices and providing professional education and networking opportunities throughout the construction industry. The ASA awards program recognizes outstanding projects in the commercial and industrial construction industry. The awards were presented during the organization's event Friday, June 4, 2021, at Live! By Loews in Arlington, Texas.
"Manhattan Construction is greatly honored any time that our specialty trade partners honor us with their association award. This one means so much to our team," Greg McClure, Manhattan Construction Company, Senior Vice President.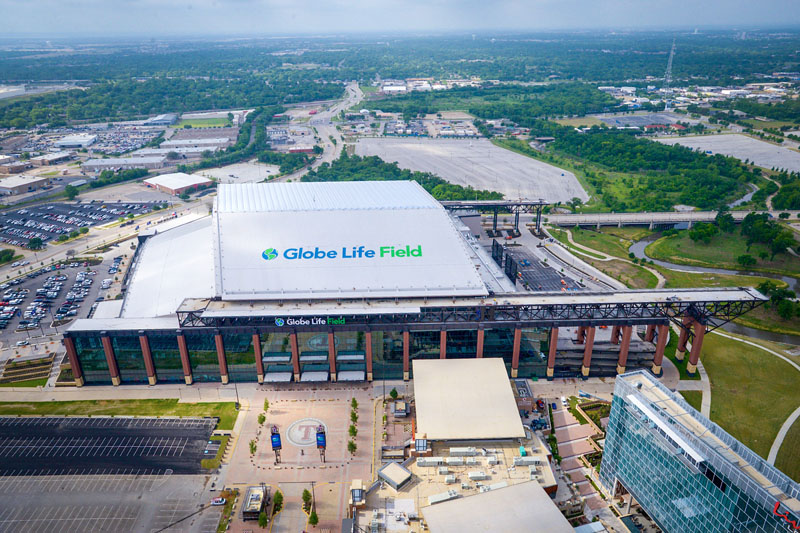 Built by Manhattan Construction Company and its trade partners, Globe Life Field is a new multi-purpose entertainment and sports facility for the Texas Rangers Baseball Club and the City of Arlington. The new 40,000-seat retractable-roof facility was built on a fast-track schedule.
From October 2017 to March 2020, Manhattan Construction team members and its trade partners spent more than 6 million work hours constructing the 1.8-million-square-foot ballpark.
Globe Life Field is a concrete and steel structure wrapped in glass, architectural precast, stone, and metal panels. The seven floors of the facility include multiple concourses, suites, restaurants, clubs, kitchens and concessions, retail areas, office spaces, and broadcast areas, in addition to baseball operations and clubhouses.
Approximately 130 Manhattan team members worked on the stadium, including superintendents, project managers, project engineers, carpenters, laborers, and operators. All told, about 11,000 people worked on-site throughout the project's life, including team members with Manhattan's 110 trade partner companies.
As a tribute to those who worked on the Globe Life Field project, Manhattan Construction Company created TEAMWORK magazine. The stories in this publication provide a window into the behind-the-scenes feats of collaboration that show how important our partners were in building this tremendous structure. You can view TEAMWORK magazine here:
https://www.mydigitalpublication.com/publication/?m=62457&i=652802&p=0