Manhattan Construction's Brandon Batt receives National Safety Council Award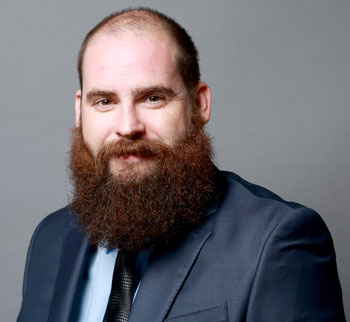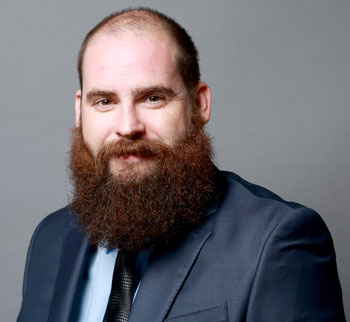 On October 22, the National Safety Council (NSC) will present its prestigious "Rising Star of Safety Award" to Manhattan Construction Company Safety Manager Brandon Batt at the 2018 NSC Congress & Expo in Houston, Texas.
The National Safety Council developed the "Rising Stars of Safety" to help shine a light on up-and-coming safety stars. Nominees are recognized at the NSC Congress & Expo and are highlighted in Safety+ Health® magazine.
"Brandon's compassion for others drives his personal belief in the value of safety to business operations and, more importantly, to his commitment to accident prevention," said Brian Killion, vice president of operations for Manhattan Construction Company.
Batt honorably served in the United States Army from 1998-2006. He was a notification trainer and mission leader to the Wounded in Action (WIA) and Killed in Action (KIA) notification branch, and then served as Head Liaison for Walter Reed Army Medical Center and Bethesda National Navy Medical Center.
Killion said, "Through his military experience, Brandon understands the direct impact that injury or death can have on an individual and their family. We are fortunate to have this caring leader at the helm of our safety programs in the Washington, DC area."
Batt joined Manhattan Construction Company in 2012. In 2016, Construction Equipment Magazine honored him as a 40 under 40 honoree.
Visit nsc.org/awards for additional information about the National Safety Council Awards.
About Manhattan Construction Company
Manhattan Construction Company, the general building arm of Manhattan Construction Group, is among the largest privately-held construction services firms in the U.S. Manhattan provides preconstruction, construction management, program management, general building, and design-build services throughout the United States, Mexico, Central America, and the Caribbean. Manhattan is a 14-time Associated Builders and Contractors (ABC) Accredited Quality Contractor (AQC), an eight-time STEP Diamond Safety Award winner and a 2017 Pinnacle Safety Award winner, which is ABC's top national safety honor. www.manhattanconstruction.com  
About the National Safety Council
The National Safety Council (nsc.org) is a nonprofit organization whose mission is to eliminate preventable deaths at work, in homes and communities, and on the road through leadership, research, education, and advocacy. Founded in 1913 and chartered by Congress, NSC advances this mission by partnering with businesses, government agencies, elected officials and the public in areas where we can make the most impact. www.nsc.org/home