Manhattan's Skip Eller earns University of South Florida Diversity, Equity and Inclusion credential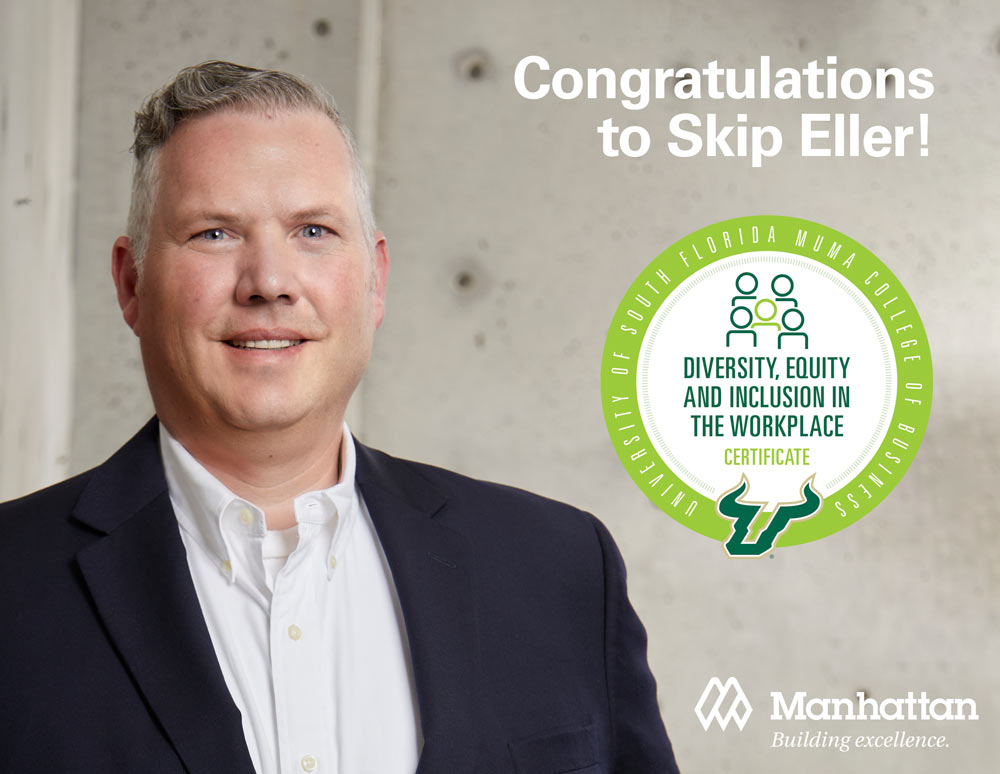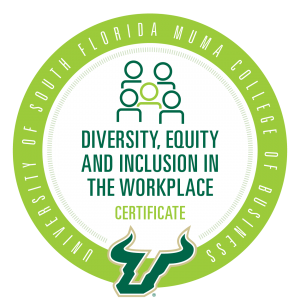 TULSA – Manhattan Construction Company Director of Education and Development Skip Eller has earned the Diversity, Equity, and Inclusion (DE&I) in the Workplace Certificate, issued by the Muma College of Business at the University of South Florida (USF). The seven-week program, created in partnership with the Tampa Bay Lightning and Jabil, focuses on ways for organizations to create diverse workplaces, address equity, and foster inclusivity.
"We congratulate Skip on earning the USF DE&I certificate. Skip regularly seeks to enhance his expertise in essential practices and tools to increase employee diversity and reinforce a business model that embraces equity and inclusion," said John Reyhan, Manhattan Construction Company President. "We are grateful for his continued efforts to expand our DE&I educational offerings to our team members through our Manhattan Builder's Academy platform."
"Over seven weeks, I met with thousands of other professionals around the world, learning about the importance of diversity, equity, and inclusion and how it affects our businesses," said Eller.
Program participants learn how building and growing a workforce that includes differing races, religions, ages, genders, and sexual orientations and persons with disabilities can improve broad society issues and help companies develop novel business practices, increase revenue, and improve performance.
The program's domains include Emotional Intelligence, Stereotypes & Biases, Understanding Your Organization, Future of Your Organization Through D&I, Recruitment & Retention, Community Outreach, and Sustainable Business Model. To learn more visit: usf.to/DiversityCertificate