Rooney Holdings promotes GlenNel Barlow to Chief Human Resources Officer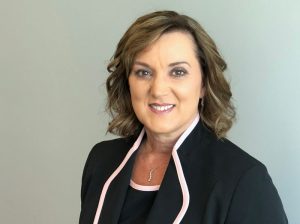 TULSA, OKLAHOMA – Rooney Holdings, Inc., a diversified privately-held international investment company, has promoted GlenNel Barlow to chief human resources officer. Barlow will be responsible for the Human Resources (HR) Services department, and its support of the company's 1,700 employees. Prior to her promotion, Barlow served as director of human resources.
"GlenNel has been a vital part of the Rooney Holdings team for 18 years. During that time, she has served a key role in enhancing and developing human resources programs and initiatives across the firm. We are fortunate to have GlenNel as a part of our senior leadership team," said Kathleen D. Rooney, president of Rooney Holdings, Inc.
Barlow has 21-years of human resources experience in the industrial and construction industries. She holds the Senior Professional in Human Resources (SPHR) credential, the highest level of certification offered by the HR Certification Institute, and a B.S. in business administration and minor in human resources from Oklahoma Wesleyan University.
About Rooney Holdings, Inc.
Rooney Holdings, Inc. has operating interests in real estate development, agriculture, electronics, energy and, through its subsidiary, Manhattan Construction Group, the building, civil, pipeline and specialty construction segments.