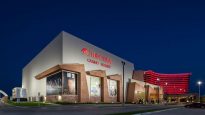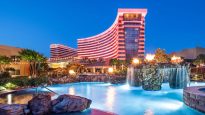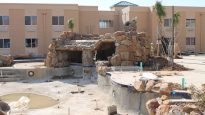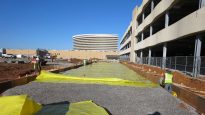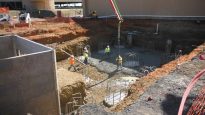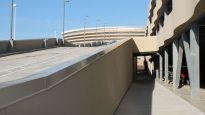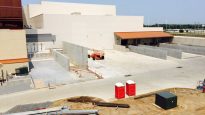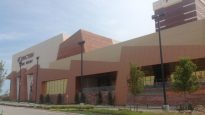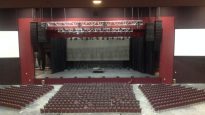 Choctaw Nation | Durant Casino & Resort
Durant Casino & Resort
Durant, Oklahoma
The Choctaw Nation | Durant Casino & Resort Project is the remodel and expansion of multiple venues and areas within the Resort Campus in Durant, Oklahoma. Approximately 85,698 square-feet of the project includes a complete interior re-configuration, finishes remodel of the existing south casino including gaming space, restrooms, hi-limit slots, players card, race-book, cage, themed bar and back of house areas including increasing the existing laundry facility capacity. In addition, there was a 20,000 SF renovation of the existing performance theater converting it to new gaming space / themed bar and adding a new 48,700 square-foot addition which added 191 gaming positions with a themed bar. The renovation/expansion continues with the increased seating area for one of the added food venues, relocation of one existing food venue, and the addition of two new food venues at the new food court adjacent to a new entertainment area with a new state-of-art cinema complex with four theaters, 20-lane bowling alley and a child-friendly area which includes an arcade and laser tag. The Oasis Pool area featured a new pool bar/restaurant and a remodel of the existing hardscape, landscaping, cabanas and furniture. In addition, a new retail store was added inside the existing South Casino.
The North Casino expansion is showcased by a new 203,160 square-foot, 13-story hotel tower with 231 guest rooms and 55 suites as well as a new retail sundries store.
The four diamond hotel features a 12,485 square-foot full-service spa with a fitness center located on the first level of the facility. In addition, at this same area an additional 108 gaming positions were added.
The new 3,000-seat performance theater venue is configurable to accommodate several varieties of live entertainment. The new 42,000 square-foot convention facility includes a grand ballroom, meeting / pre-function space and BOH offices. The new food service addition accommodates the Hotel tower room service needs and also serves as a banquet kitchen for the grand ballroom, meeting rooms and performance theater suites.
The central plant expansion houses all the equipment necessary to provide these new building expansions with cool air in the summer and heat in the winter along with the expanded need for utilities for the hotel tower.