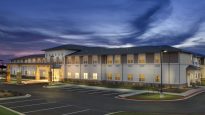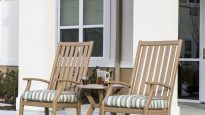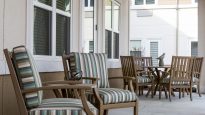 Prairie House Assisted Living and Memory Care Facility
Prairie House Assisted Living
Tulsa, Oklahoma
The Prairie House Assisted Living and Memory Care project in Broken Arrow, Oklahoma is a one-story, 21,288-square-foot, 32-bed memory care center with an attached two-story, 69,029-square-foot, 85-bed assisted living residence with grade beams and exterior columns.
Both the memory care and assisted living buildings are composed of spread-footing and post-tension grade beam foundation with an integral post-tension slab. The structure consists of load-bearing wood framing, wood sheathing, wood trusses, CMU shear walls and structural steel. The building exterior includes an asphalt shingle / standing seam metal roof, with a combination of EIFS, Fiber Cement siding, manufactured stone and acrylic stucco veneer.
Total concrete used on this project exceeded 2,100 cubic yards.