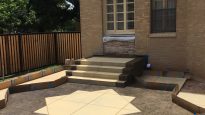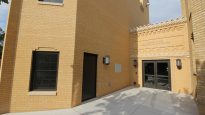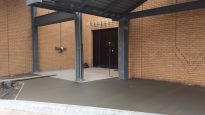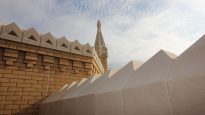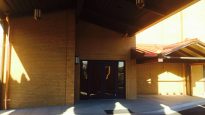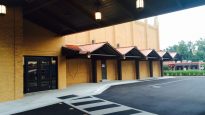 The Parish of Christ the King | Exterior Remodel and Addition
The Parish of Christ the King
Tulsa, Oklahoma
The Parish of Christ the King Exterior Remodel and Addition project included a phased exterior remodel and addition to an occupied school campus and existing facility. Phase I of this project included a structural steel porte-cochere on the East side of the existing school. This serves as an additional drop-off point for students and guest entering and exiting the school.
Phase II included a two-story building expansion with a basement and roof terrace. This building consists of meeting rooms, a new kitchen, restrooms, additional storage and an elevator. The architectural features include a standing seam copper roof, GFRC decorative pinnacles, architectural light fixtures, elaborate masonry to match the existing school, architecturally exposed painted steel columns and custom made copper gutters.
The project consisted of a 3,700-square-foot basement with two upper floors. The basement perimeter was constructed with a one sided wall 14' to 17' tall. Wall thickness was 14" to 18" thick. The wall was anchored to a soldier pile retaining system.
This project was constructed within 25' of a city street, making working conditions extremely tight.