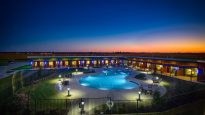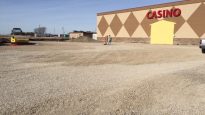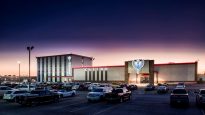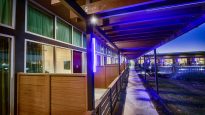 Tonkawa Hotel and Casino
Tonkawa, Oklahoma
The Tonkawa Hotel and Casino project consists of a new 5-story, 27,500-square-foot hotel with two elevators and lobby facilities. The 5,900-square-foot expansion of the existing Casino provides for additional 250-new gaming machines, a 2,100-square-foot conference center consisting of two meeting rooms and a new restaurant venue with seating for 80 occupants. Additional amenities include an exercise facility, bar area, indoor heated pool, and maintenance building.
The existing bar and a portion of the restaurant were removed to accommodate the additional gaming as well as an area established for table games. The exterior of the facility is newly landscaped with additional lighting added.
Rammed aggregate piles were used as the base of foundation for the project. Rammed aggregate piles are drilled holes in the ground to sound bearing and filled with compacted aggregate, and is a process not commonly used in Oklahoma.
Other project components include grade beams resting on the rammed aggregate piles, slab on grade and slab on metal deck.