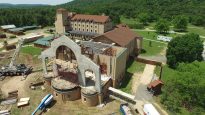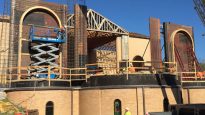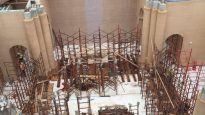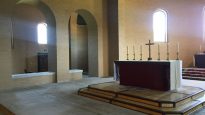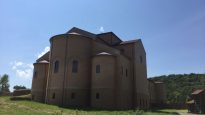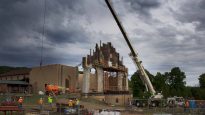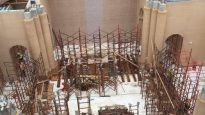 Our Lady of the Annunciation of Clear Creek Abbey
Our Lady of the Annunciation of Clear Creek Abbey
Hulbert, Oklahoma
The Our Lady of the Annunciation of Clear Creek Abbey | Apse/Chevet Phase MMXVI project includes the construction of a 3,000-square-foot addition to the existing church consisting of the Sanctuary, Chapels and Apses. This addition allows the use of all of the square footage of the Church based on the structure below it constructed over 10 years ago. Additionally, the existing structures of the Crossing and Transept areas, consisting of 3,000-square feet, were extended upwards some 30 feet. This upward extension brings the structure closer to its permanent intended height with the Bell Tower to be constructed above it in a future phase of Construction.
The project, remotely settled in the hills of Cherokee County near Hulbert, Oklahoma was constructed under a fast-track schedule, while the existing Crypt (basement level) and adjacent Dormitory remained operational during construction.
Each area described includes intricate masonry work consisting of 12 different custom brick shapes and numerous custom accent stone pieces in Indiana Limestone and Batesville Marble. The project also features custom Aluminum Windows, Architectural Shingles and Copper Standing Seam Roofing.