There is one common trait every member of our team shares: a passion for building. But not only that, team members at Manhattan Construction Group also have a passion for learning and sharing ideas, and continually improving and honing their performance. What does that mean for your career? With Manhattan, you work with a company that is on a continual path of growth, both today and in the future. We offer our team members professional development, safety training and opportunity for industry training and certifications, as well as attend conferences and trade shows to enhance their expertise. Our training opportunities include:
Facilitator-led technical and professional development training.
Online training through Manhattan Builders Academy Portal.
Specialized leadership coaching.
Internship program experience.
It is this combination of learning that makes for a vibrant and interesting career growth experience for our team members.
Manhattan Builders Academy Portal
We launched our new professional development program called Manhattan Builders Academy in 2017. The Manhattan Builders Academy online portal is loaded with both traditional and "micro-learning" courses on topics aligned to fit our team member's professional development needs. By focusing on one topic – one piece of the larger puzzle – our team members can take the material they learn in a short period of time and apply it immediately.
These courses customized to support each team member's career path. Along with on-the-job experience and facilitator-led workshops, Manhattan Builders Academy is designed to help our team members reach their personal development goals.
Spotlight Tours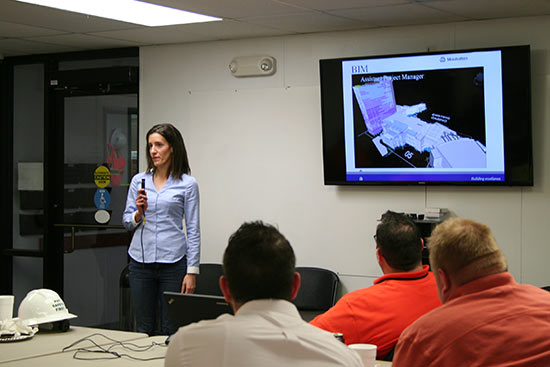 Several times throughout the year, our Manhattan Construction Company project team members host "Spotlight Tours" sharing their project progress with other Manhattan team members. This format includes the project team making a formal presentation during lunch followed by a job site tour. This internal program provides our team members presentation experience and technical training. Watch video from a recent Spotlight Tour: http://www.manhattanconstructiongroup.com/manhattan-construction-group/2017/02/06/video-behind-the-scenes-tour-of-oklahoma-state-capitol-basement-infrastructure-work