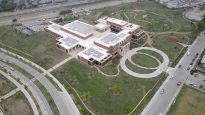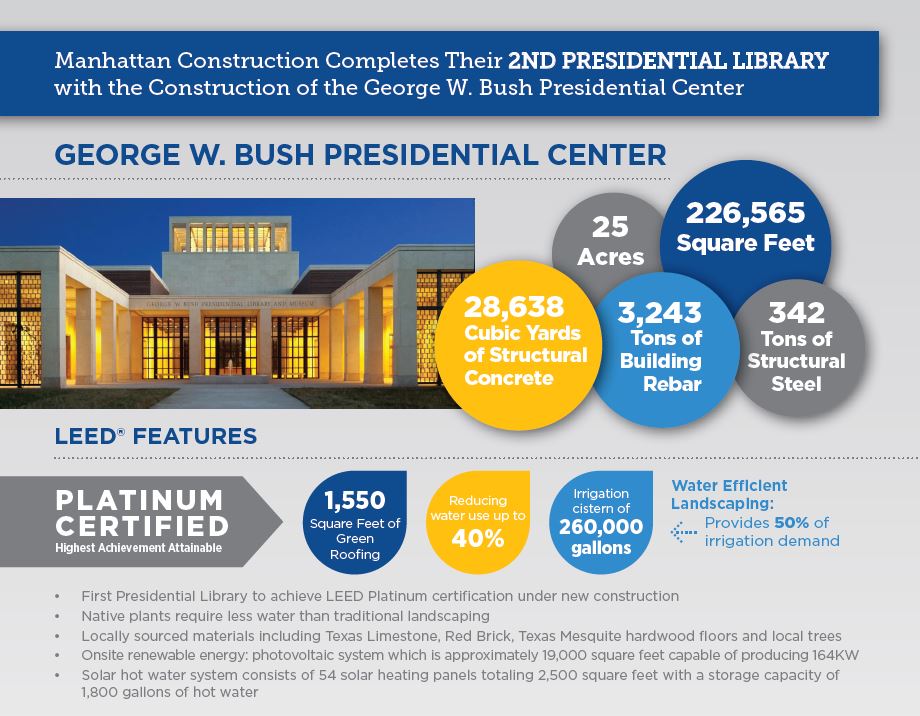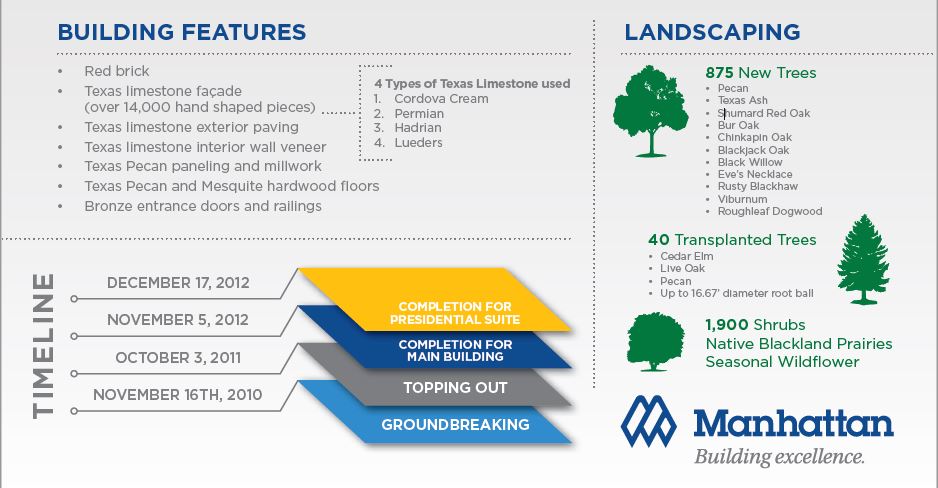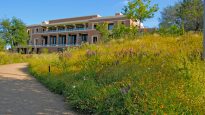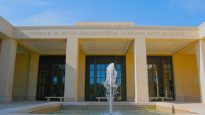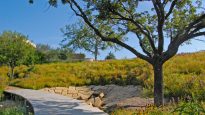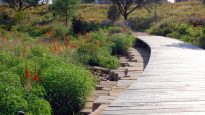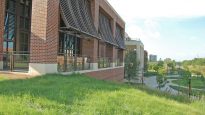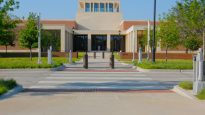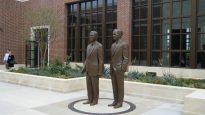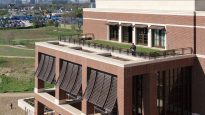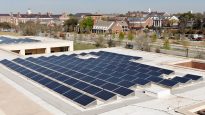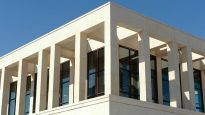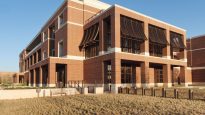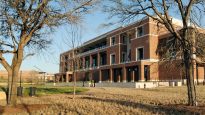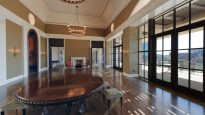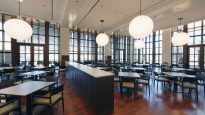 George W. Bush Presidential Center
University Park, Texas
The George W. Bush Presidential Center is a brick and limestone building constructed on a 23-acre lot on the campus of Southern Methodist University (SMU). The Center holds the George W. Bush Library and Museum, and the George W. Bush Institute.
The Institute houses offices, a 360-seat auditorium, seminar rooms, a fully-equipped broadcast and recording studio, and reception rooms. A ceremonial courtyard with a cafe, a full-service restaurant, and museum store are also located within the George W. Bush Presidential Center.
The Library and Museum, administered by the National Archives and Records Administration, is the permanent home of more than 43,000 artifacts from the Bush Administration. It is the thirteenth Presidential Library. It includes a 14,000-square-foot permanent exhibit, temporary exhibit space and research room for scholars and classrooms for school groups. The Museum includes re-creations of the Oval Office, the Rose Garden at the White House, and the Situation Room. Freedom Hall is a 67-foot high tower, which is lit at night. It features a unique, 360-degree, high-definition video wall as part of the Museum, is the signature architectural feature of the George W. Bush Presidential Center.
The 226,565-square-foot building achieved LEED® Platinum certification from the U.S. Green Building Council, the highest level of certification in the program. It is the first Presidential Library to achieve LEED certification for new construction. Sustainable and green building features are incorporated into the design, including 54 solar heating panels, which are designed to supply 100 percent of the building's domestic hot water. The building team also installed approximately 900 trees in the project's landscape.
At the peak of construction there were more than 650 workers on site at one time. More than 60 subcontractors served on the project and nearly 1.6 million work-hours were logged during construction. The project began with the November 16, 2010 groundbreaking and was completed in 22 months.
The building was designed by Robert A.M. Stern Architects and complements the American Georgian character of the SMU campus. It is surrounded by a 15-acre urban park, which features native Texas landscaping and a rainwater collection system that will provide 50 percent of the irrigation needed, designed by Michael Van Valkenburgh Associates.
Manhattan Construction took its place in history as the only construction company to build two presidential libraries with the May 1, 2013 opening of the George W. Bush Presidential Center on the campus of Southern Methodist University (SMU) in Dallas. Manhattan Construction also built the George Bush Presidential Library and Museum in College Station, Texas.