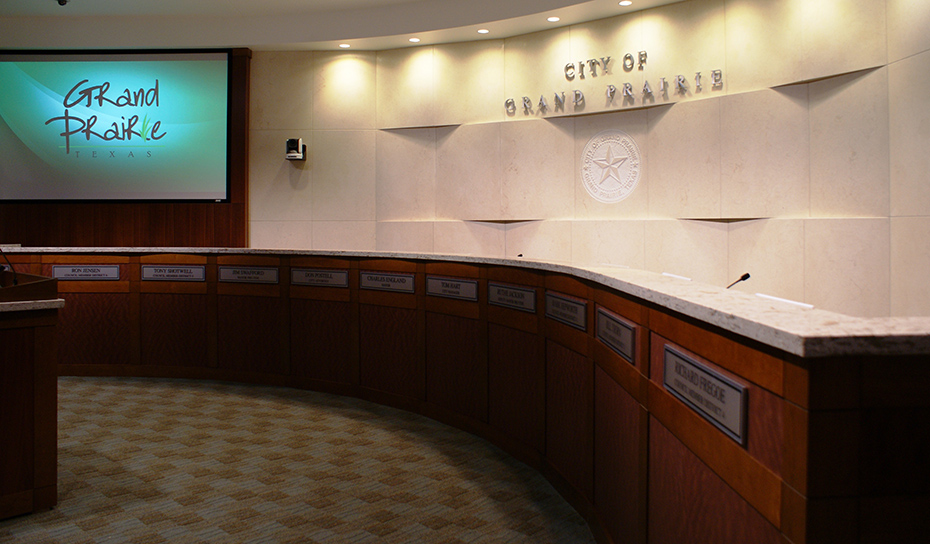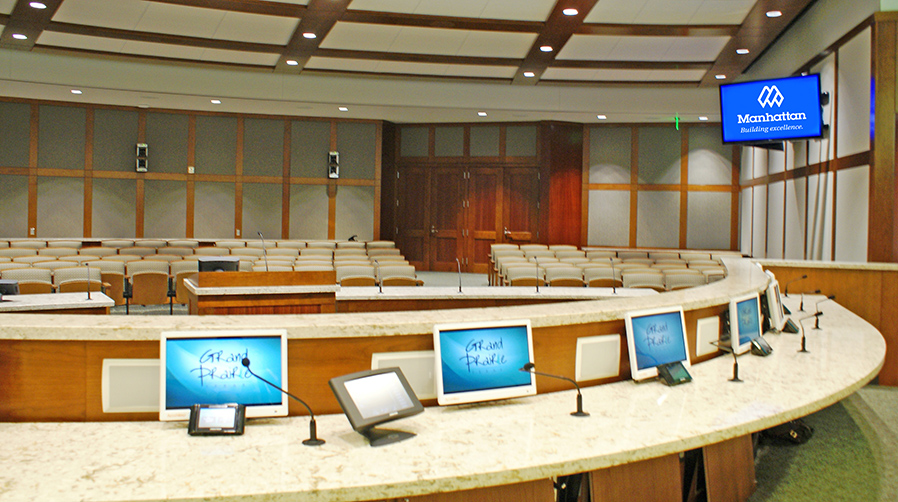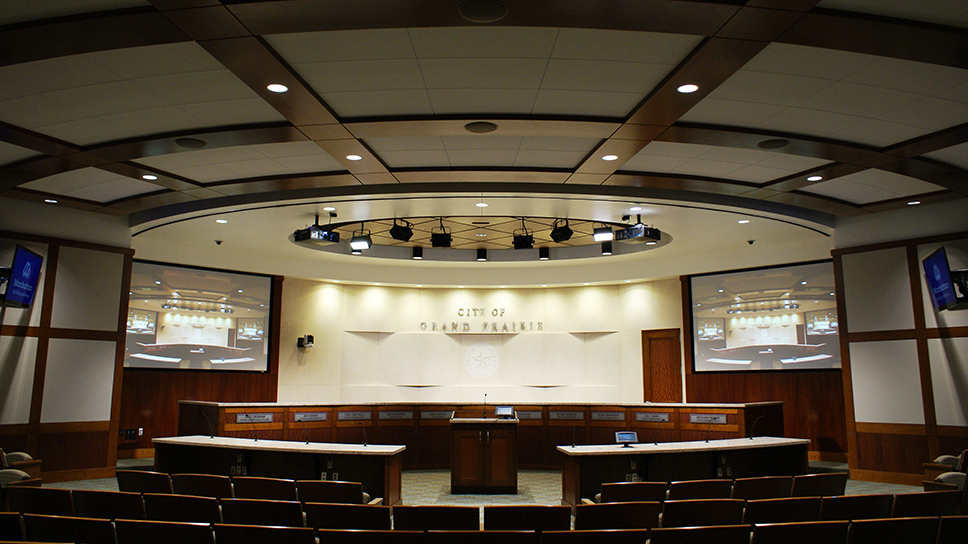 Grand Prairie City Hall Building Council Chambers Renovations
Grand Prairie, Texas
The Grand Prairie City Hall Council Chamber renovation included demolition and renovation of the existing finishes while the remainder of the City Hall Building remained operational. To bring the 3,500-square-foot local government building space up to accessibility code, work included new concrete and installation of new mechanical, electrical, and audio visual systems. Renovations included wood wall paneling and ceilings and new acoustical material for ceiling, walls, and dais.
The dais is the focal point of the room where the mayor and ten council members will conduct city meetings. The face of the dais is designed with acoustically treated wood that covers a ballistic protection material. The working tops and tables are stone. The wall of stone panels located behind the dais includes a city seal and name in brass lettering.
The complex A/V system design includes control and monitoring for each council member and two separate staff tables. Two projection screens and multiple flat panel monitors provide viewing for audience as well as council members. The system includes seven cameras and infrastructure to capture footage to be broadcast on television networks.