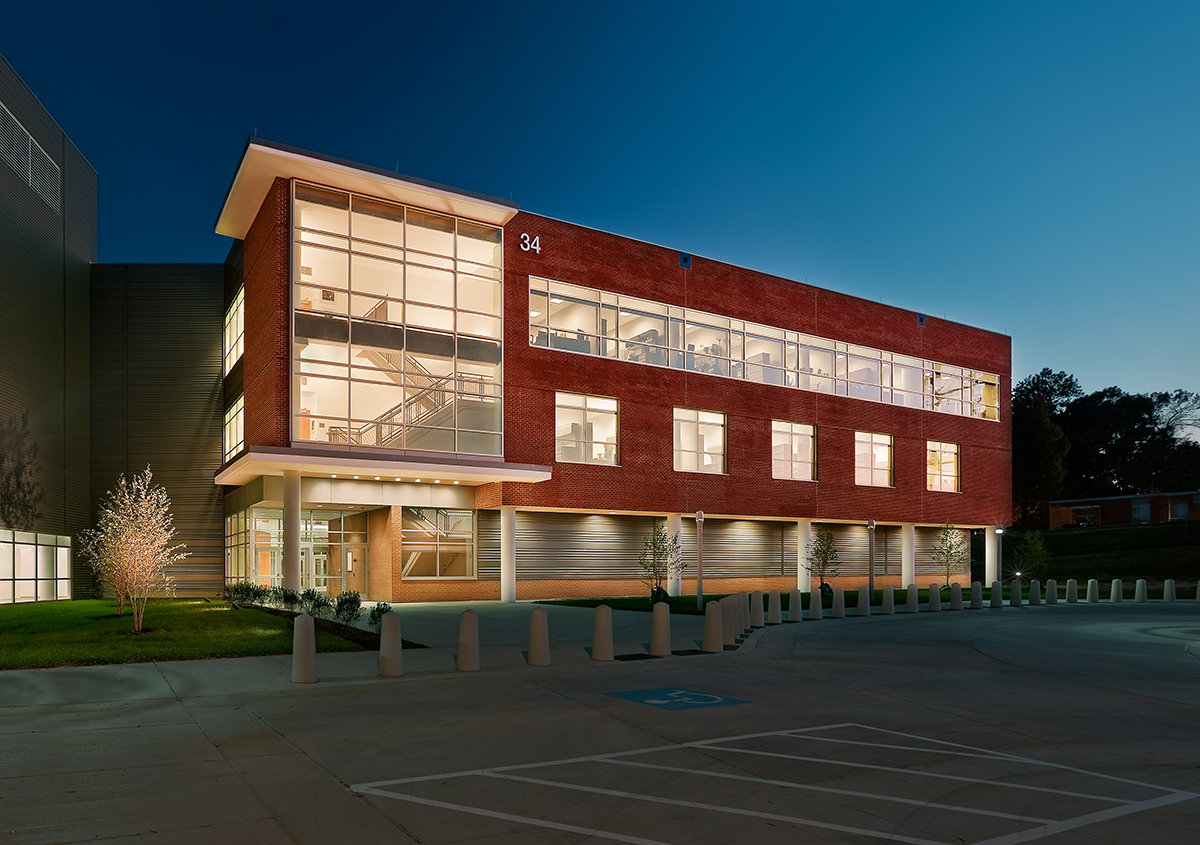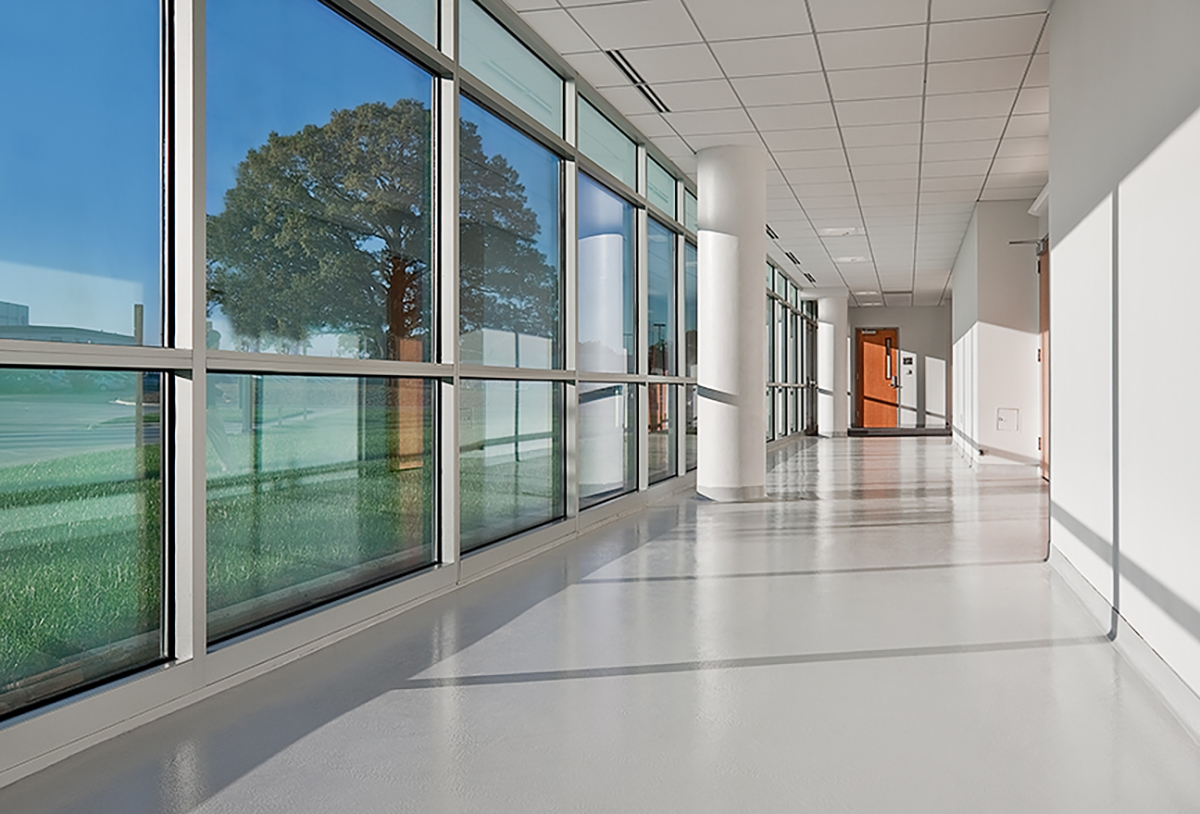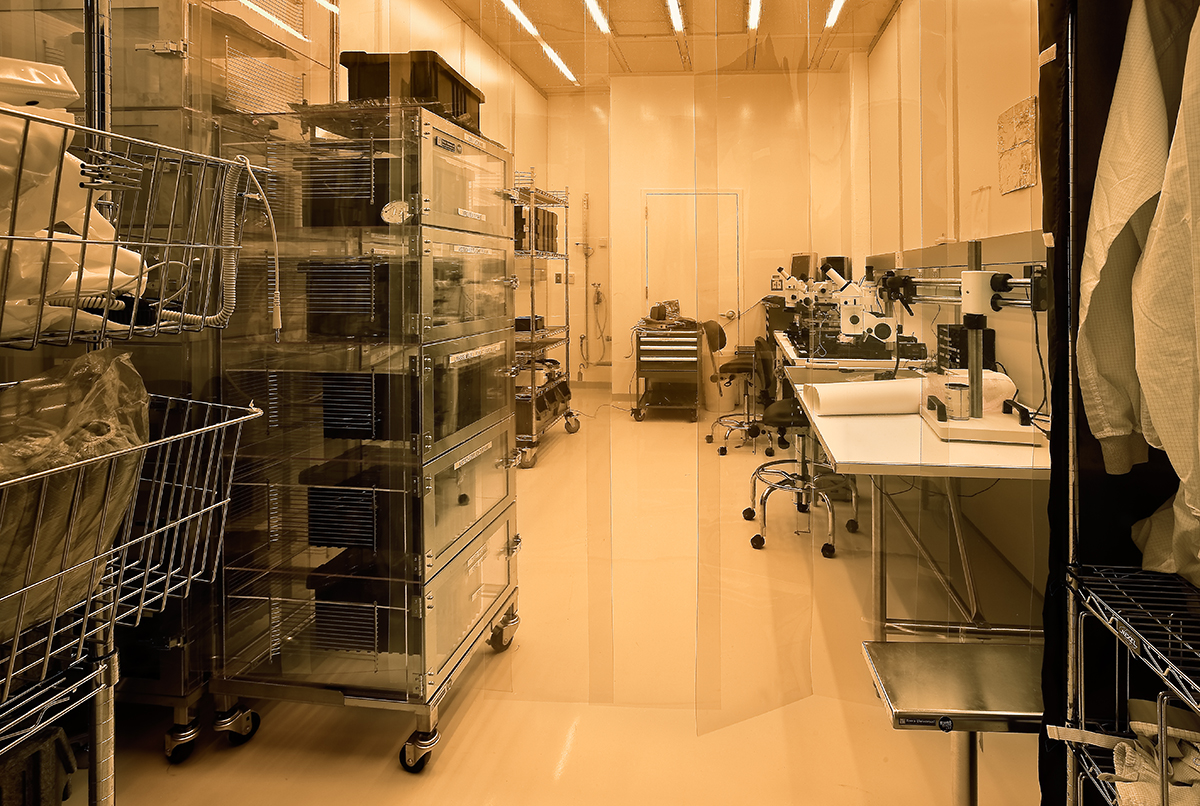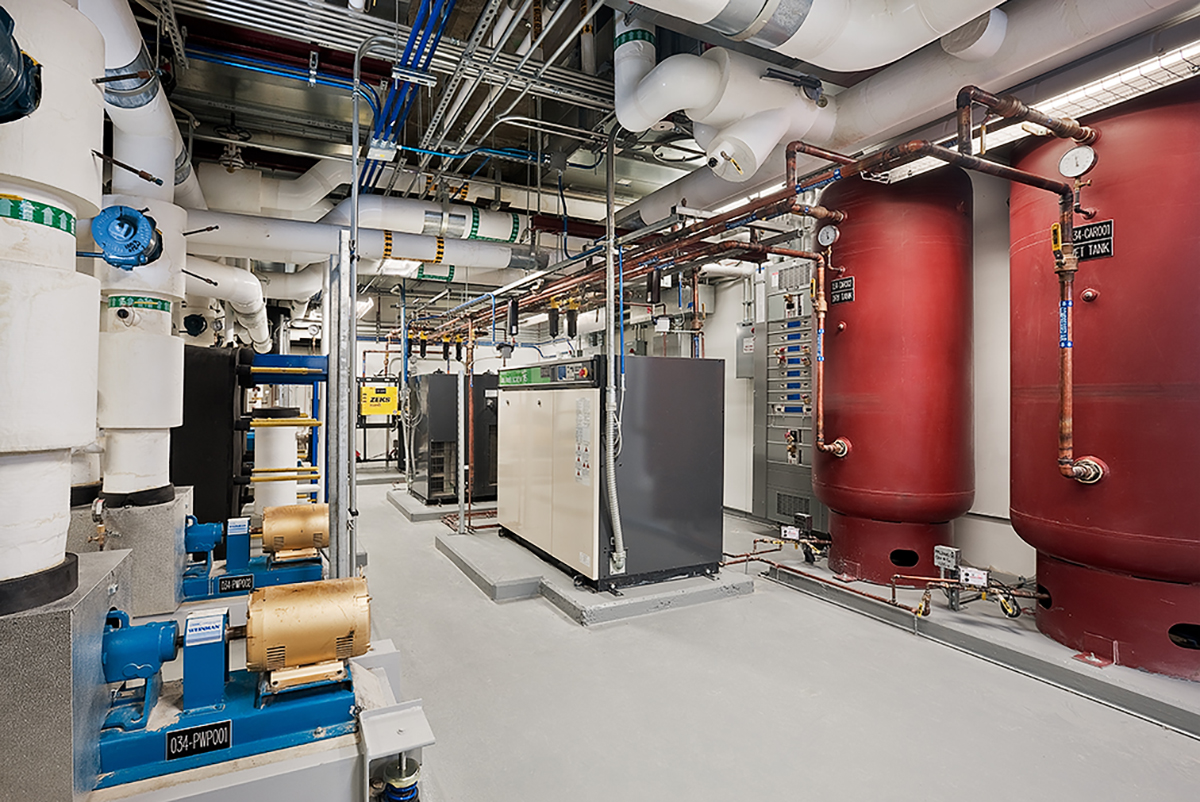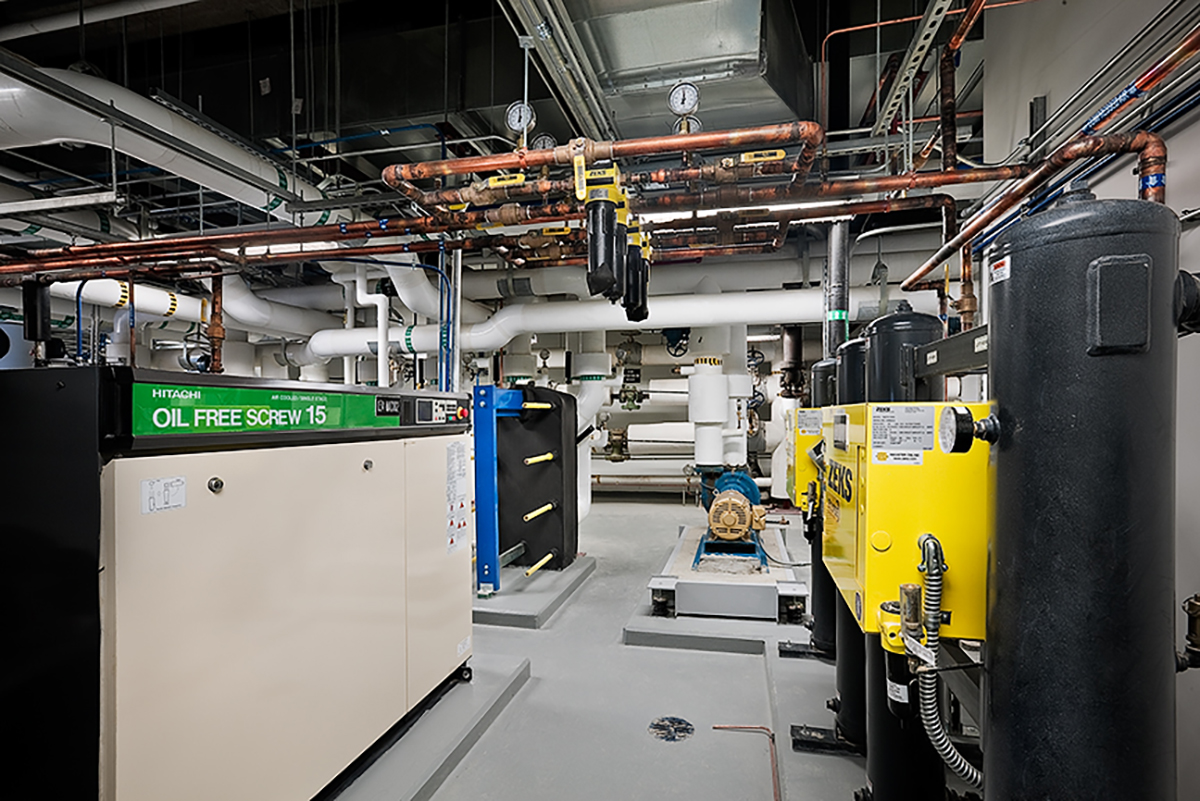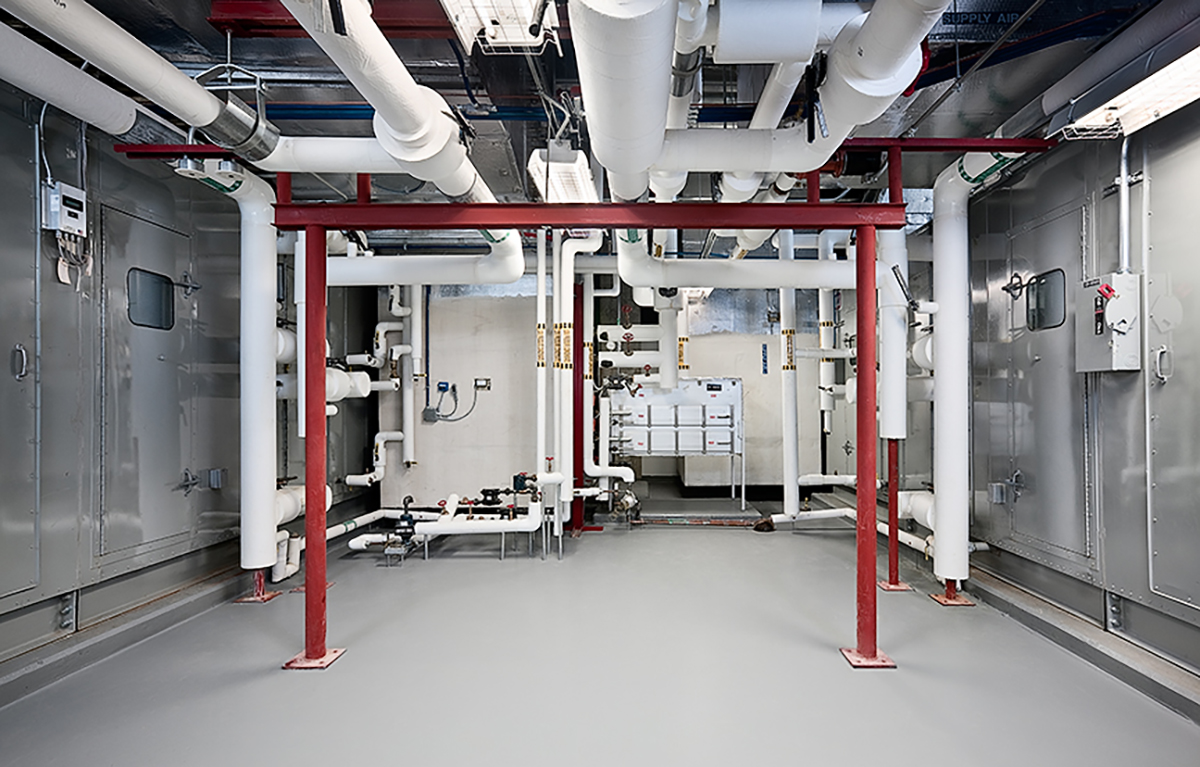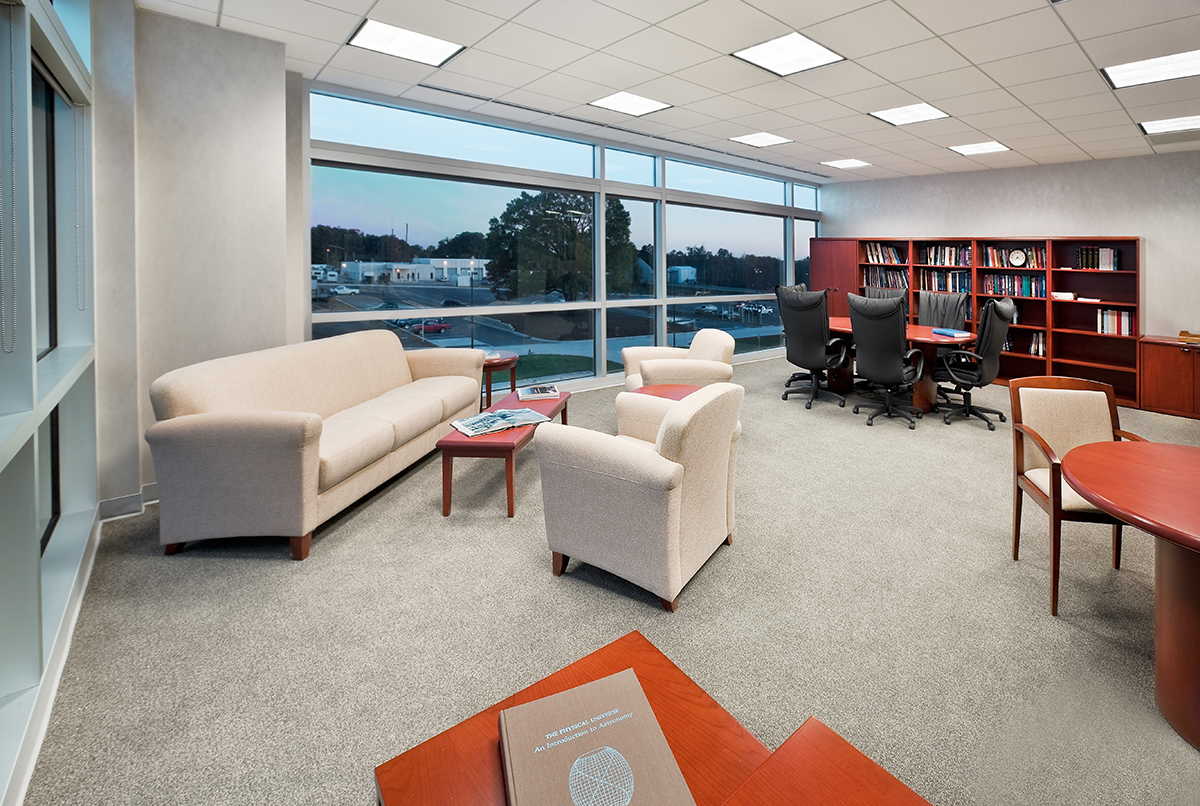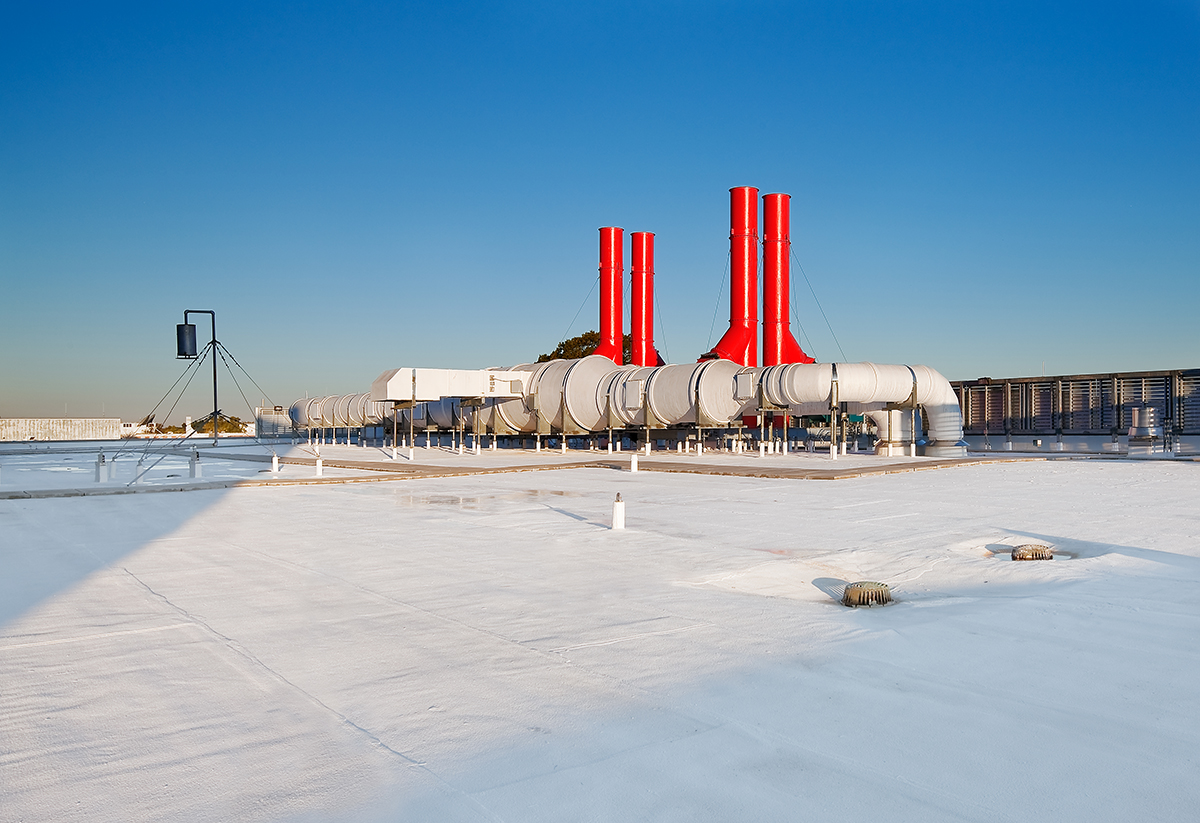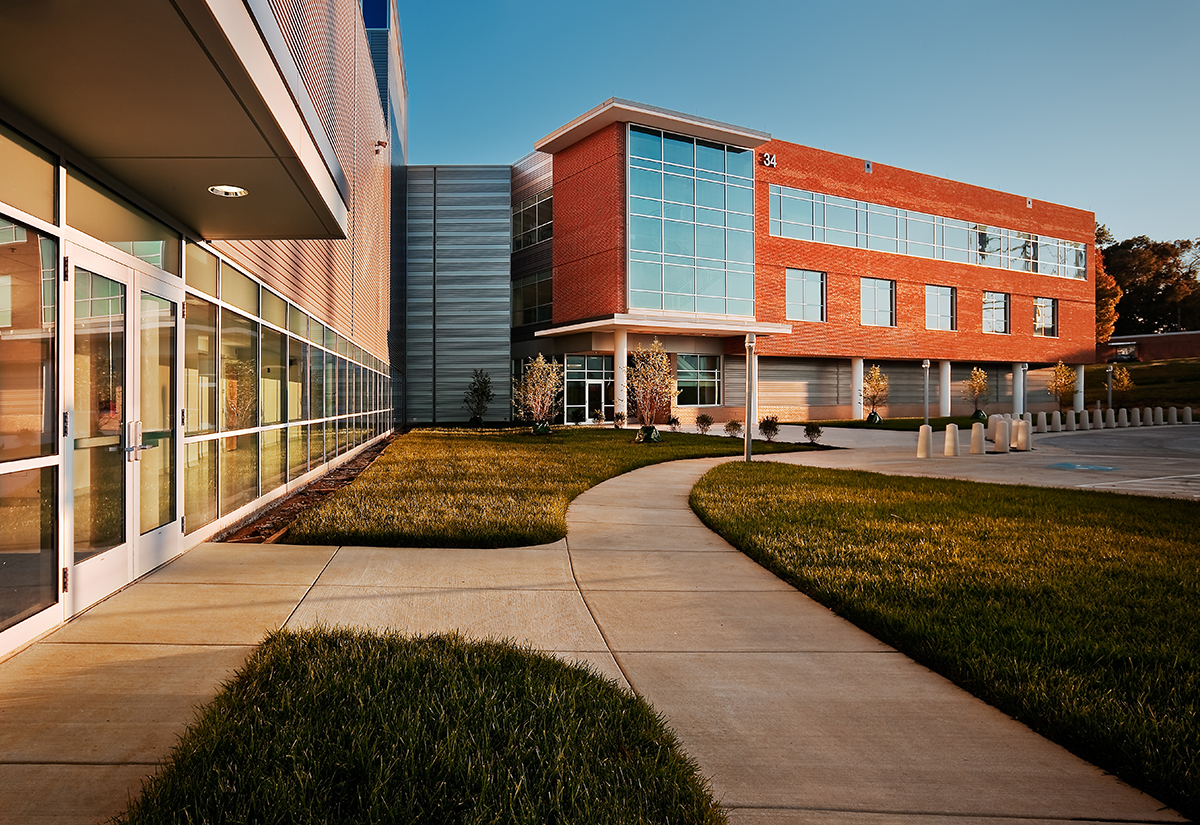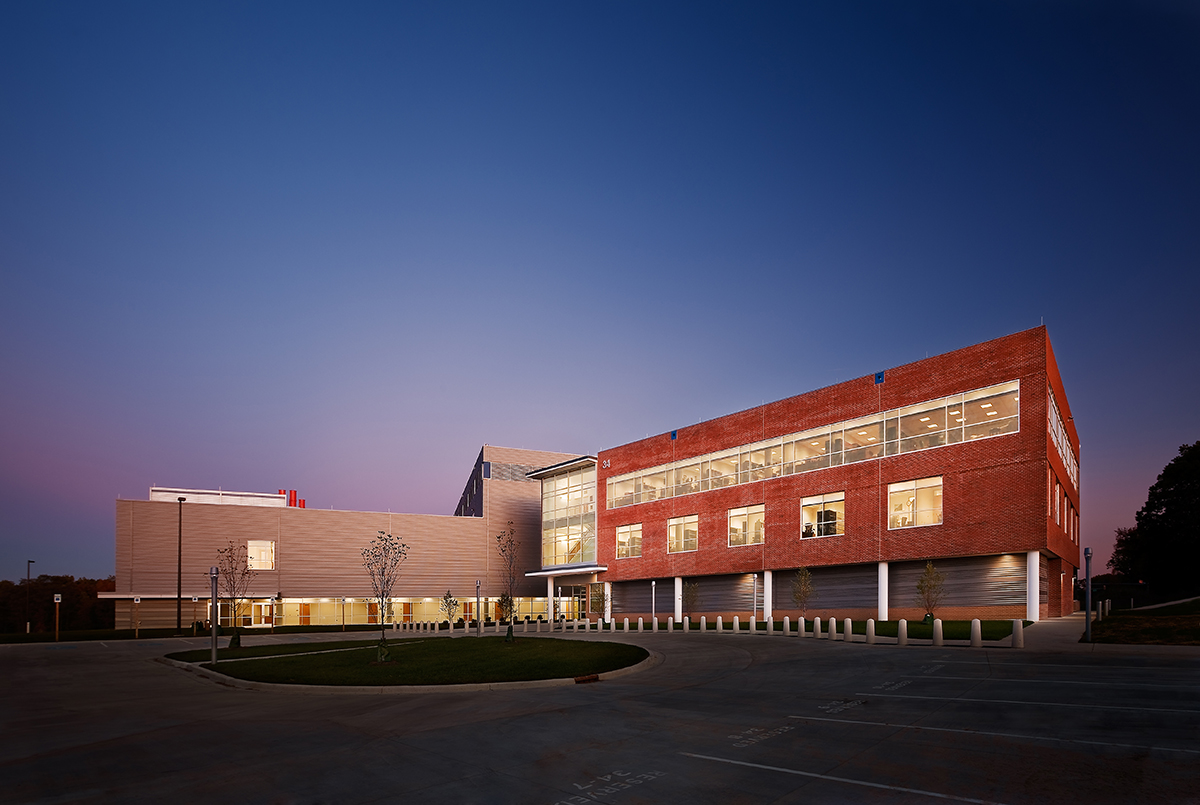 NASA Exploration Sciences Building
NASA Exploration Sciences Building
Greenbelt, Maryland
The Exploration Sciences Building (ESB) project at the NASA Goddard Space Flight Center is a 200,000-square-foot, three-story office and laboratory building with electronic, chemistry and computer labs. The structure is cast-in-place concrete frame covered with brick, glass and metal panels. This project is Leadership in Energy and Environmental Design (LEED) Gold certified by the U.S. Green Building Council (USGBC).
Two-thirds of the Exploration Sciences Building is a three-story office building. 500 offices make up the majority of the administrative wing. The administrative wing also houses a 200-seat symposium room, several conference rooms of various sizes, three open collaboration areas, and a cafe with commercial kitchen.
The other third of the Exploration Sciences Building is the laboratory wing. Although smaller in size, the design of the laboratory wing drove the mechanical, electrical and plumbing (M/E/P) needs for the ESB. The 90 laboratories required extensive M/E/P systems because of the advanced research that will be completed in this wing. The massive system was designed to feed each laboratory, individually, as well as service 110,000 square feet of the administrative wing. The electrical needs of the building are unique because they include a dual feeder incoming service as well as UPS back-up power all integrated with an advanced grounding and lightning protection system. Information technology needs included data closets with UPS power back-up, cable trays for security, communication, and IT cabling. The fire alarm system is a VESDA (very early smoke detection apparatus).
The project includes electronic (including low frequency, electromagnetic, photonics, and an experimental test range), chemical, optical and infrared, and computer laboratories. Each of these laboratories requires an uninterrupted flow of fresh air, full coverage by the fire protection system, electricity with full emergency back-up, and limited access security measures. Several of the laboratories required unique materials or construction. One of the laboratories was coated with the chemical element Boron. Boron is widely used for its ability to absorb neutrons without forming unstable atoms. Another laboratory has a dedicated supply of silane gas (SiH4). Silane gas has a dedicated vent line to the building roof where, as it reaches oxygen, it will instantly combust into a constant blue flame.
The four BSL-2 laboratories require significant M/E/P resources to maintain the sterile research environment. For example, each laboratory is equipped with a fume hoods for working with aerosols or substances that may splash. The laboratories also require a constant air flow with HEPA purification on the supply air to reduce the possibly of contaminating a work sample. The air filtration is a foundation to the BSL-2 laboratories because it allows them to maintain a clean room classification of 10,000.
Other unique equipment needed for the BSL-2 laboratories are a limited access system, impermeable work surfaces, hand and eye washing stations, load bearing furniture, differential air pressure, and fire and respiratory protection. Certain laboratories also contained acid waste piping and an acid waste treatment system to filter the acids released during laboratory work. In an effort to help maximize laboratory space, each hallway in the laboratory wing has a community room equipped with fume hood, eye washing station, and deep sink. This allows greater access by the scientists to equipment that may not be needed on a daily basis.
Anti-terrorism/force protection measures include building access control, site perimeter control, building standoff distance from the street and surface parking, fire protection mass notification system, outward opening entrance doors, controlled roof access, air intake system located in penthouse, redundant M/E/P systems, no under building access, and public drive-up and drop-off areas are set away from the front entrance.
The structure is a cast-in-place concrete frame covered with brick, glass and metal panels. The roof is a flat all-white roof, which helped to earn an additional LEED® credit for reducing the heat island effect. The building includes all major electrical, mechanical, plumbing and fire protection systems. Interior finishes include ceramic flooring, terrazzo flooring, low VOC carpet, acoustical ceiling tiles and wall treatments, and variety of paint colors. Low VOC materials were chosen throughout the building to help gain LEED credits.
One unique feature of the interior materials is that there was no silicone used in the building. Every material used is 100% silicone free. This is because the silicone can dispense airborne particles that cling to anything and can taint or corrupt those materials. Also the flooring throughout the laboratories is coated with ETFE (Ethylene tetrafluoroethylene). This compound was chosen for its high resistance to chemical, electrical, and energy radiation. The duct work in the laboratories and attached to the fume hoods contained a unique finish. The ducts are coated in teflon to help handle the hazardous exhaust from the experiments. The ESB site work included clearing, grubbing, sediment and erosion control measures, earthwork, landscaping, and surface parking for over 475 vehicles and motorcycles. To gain additional LEED® credit the parking includes designated spaces for carpooling vehicles. Site work also included sanitary work, storm and domestic water management, electrical communication systems, and steam and chilled water utilities.