Manhattan Construction Company wins National Safety Honors and six ABC of Oklahoma "Excellence in Construction" awards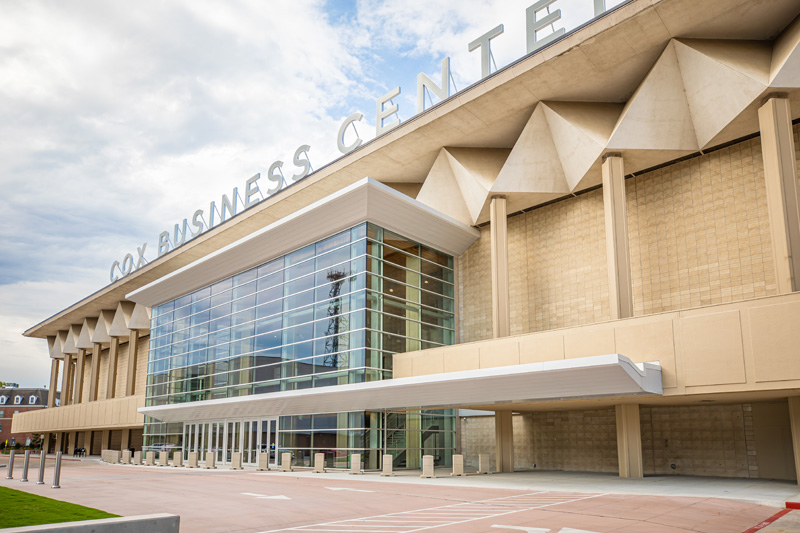 TULSA, OKLAHOMA – The Associated Builders & Contractors of Oklahoma (ABC) has honored Manhattan Construction Company with the ABC Safety Training and Evaluation Process (STEP) Platinum Award and six "Excellence in Construction" (EIC) awards.
This is Manhattan's 22nd consecutive year to be recognized by ABC's STEP Awards program, a world-class safety management system that measures safety processes and policies.
The EIC awards recognize outstanding projects built by members of the association. The awards were presented at the 2020 ABC Construction Awards Banquet held Thursday, October 22, at the Osage Casino Hotel in Tulsa, Oklahoma.
Manhattan Construction Company won "Excellence In Construction" awards for construction of the:
| | |
| --- | --- |
| Photo credit: Manhattan Construction Company | Oklahoma State University (OSU) O'Brate Baseball Stadium in Stillwater, Oklahoma, in the "Institutional $25 – $100 million" category. The new O'Brate Baseball Stadium at Oklahoma State University is a 5,000-seat stadium that includes 13 suites and 400 premium seats in dedicated club and suite areas. Built by Manhattan, designed by Studio Architecture, and engineering by Wallace Engineering, this new baseball stadium features the best of the best modern-day player facilities, including an indoor training facility, a pitching lab, an artificial turf infield that allows for practices to take place year-round, multiple bar and food services areas, and state-of-the-art audio and visual equipment. Also included are a clubhouse and players' lounge, a nutrition center, and an operations center that consists of a sports medicine area, additional training spaces, and an equipment room. |
| Image credit: Manhattan Construction Company | University of Oklahoma (OU) Armory Renovation in Norman, Oklahoma, in the "Historical Restoration $2 – $10 million" category. Built by Manhattan Construction Company, designed by GH2 Architects, and engineering by Wallace Engineering, this project included the renovation of a registered national historic building that is more than 100 years old for the University of Oklahoma's ROTC Program. The entire facility was renovated while respecting the historical significance of the original design. |
| Photo credit: Wei-Haas Creative | Griffin Communications Radio Relocation in Tulsa, Oklahoma, in the "Renovation Under $2 Million" category. Built by Manhattan Construction Company and designed by REES, this project retrofitted the Griffin Communications Headquarters building to occupy five radio stations acquired by Griffin, the parent company of KOTV News Channel 6. In two phases, Manhattan constructed multiple new offices for the relocated new media staff to make way for the radio stations in the former new media area. |
| Photo credit: Josh New Photography | Cox Business Convention Center Renovation in Tulsa, Oklahoma, in the "Renovation $10 – $100 million" category. For this project, Manhattan Construction Company, in a joint venture with Flintco, known as Tulsa Vision Builders, served as construction manager, and MATRIX Architects Engineers Planners was the architect. The Vision Tulsa Modernization of the Cox Business Center project consisted of two major elements, a new three-story clear lobby entrance and the conversion of the historic convention center area into a 40,000-square-foot ballroom. |
| Photo credit: Manhattan Construction Company | U.S. Army Corps of Engineers COVID-19 Alternative Care Facilities in Tulsa, Oklahoma, and Oklahoma City, Oklahoma, in the "Healthcare $5 – $15 million" category. Built by Manhattan Construction Company, designed by HKS, and engineered by Lee & Browne Consulting Engineers, this project is a FEMA/U.S. Army Corps of Engineers mission assignment issued under a Presidential Declaration of Emergency to renovate and convert existing hospital spaces. Working concurrently in Oklahoma City and Tulsa, Manhattan Construction converted 100 patient rooms at the INTEGRIS Baptist Medical Center Portland Campus and 116 patient rooms at the OSU Medical Center Hospital into Category 2 Plus patient spaces in only 14 days. |
| Photo credit: Josh New Photography | BOK Center River Spirit Lounge in Tulsa, Oklahoma, in the "Commercial $2 – $5 million" category. For this project, Manhattan Construction Company, in a joint venture with Flintco, known as Tulsa Vision Builders, served as construction manager, GH2 was the architect, Wallace Engineering, and Olsson Engineering were the engineers. The BOK River Spirit Lounge was a 5,000-square-foot renovation to the existing BOK Center that added a new bar and lounge with a 1,000-square-foot private entrance. |