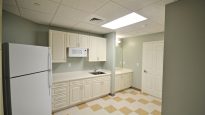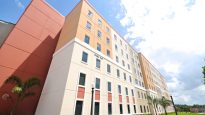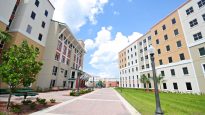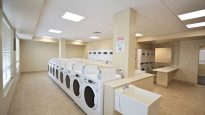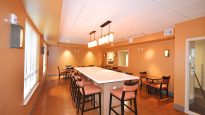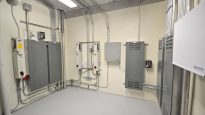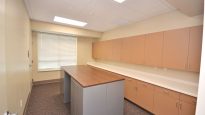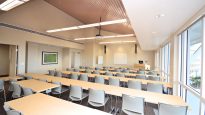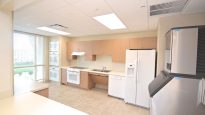 Florida Gulf Coast University South Housing Dorm 5 Eagle Hall
The Florida Gulf Coast University (FGCU) South Housing Dorm 5 Eagle Hall project is the fifth dorm building built on the South Housing Village complex by Manhattan Construction.
The six-floor, 183,274-square-foot structure houses 533 students and each suite has three bedrooms, a kitchenette and a living room. The building also includes on-site advising, three classrooms, a game room, mailroom, fitness center, laundry, community kitchen and movie theater.
It is the third LEED® Certified project for the FGCU Housing Department and achieved LEED® Silver Certification. Sustainable features include dual flush water closets, solar hot water heating, T-8 lighting throughout and energy recovery air conditioning units on the roof to treat the outside air. More than 50% of construction waste was diverted from landfills and recycled.