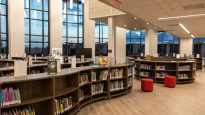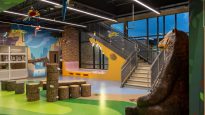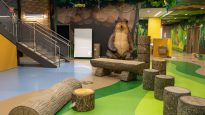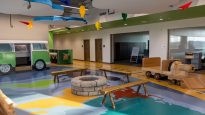 Humble Lakeland Elementary School and Autumn Crossing Elementary School
Humble, Texas
For Humble Independent School District, Manhattan Construction built two new elementary schools, including Lakeland Elementary and Autumn Crossing Elementary. Each elementary school is a 126,000- square-foot steel frame structure on drilled piers with a brick, metal panel with a curtainwall façade. Each school building includes learning pods, cafeteria, auditorium, gymnasium, library, administrative space, and an interior treehouse structure. Lakeland Elementary is located on the Humble High school grounds, and Autumn Crossing is located 6 miles to the south of Lakeland.
The next-generation learning pods feature airplane, arctic, dinosaur, marine, space, and zoo themes to create a unique learning experience.
Manhattan Construction served as the general contractor. The design team included PBK and Dally & Associates, Inc.