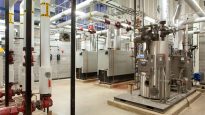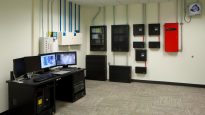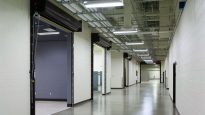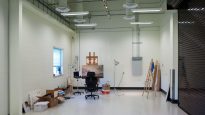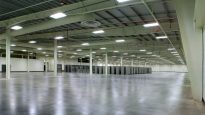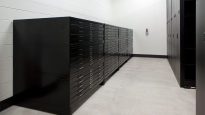 Museum Support Center
Fort Belvoir, Virginia
The Design-Build Museum Support Center project at Fort Belvoir provides a state-of-the-art artifact archive and record storage building to support the Army's worldwide network of museums. The 125,000-square-foot, one-story facility includes collections storage, processing and research areas, spaces for exhibit fabrication and artifact conservation as well as administrative support and public research areas. A small research library space is included in the administrative and support area.
Manhattan used BIM tools to maintain project designs and to facilitate material installations. The building's designed function is to store historical artifacts. Because of this, the mechanical systems were designed to keep the storage areas of the building within a very tight range of both temperature and humidity. Both human and equipment (electrical and mechanical) loads were taken into account in order to achieve the final performance of the system.
The facility provides an area, in addition to the museum-quality gallery space, where artifacts can be displayed or for multi-function use in the wedge-shaped lobby-circulation space. The lobby includes floating ceiling panels for acoustical control and visual excitement. The structural system uses prefab metal building components and was selected for the best economy while also meeting the appropriate functional criteria. The lower tenth of the walls are constructed of masonry for enhanced durability and security.
The Museum Support Center Arms Vault was built to comply with current Army regulations AR190-11 and AR380-5. The construction of the Arms Vault area is comprised of a fully enclosed cast-in-place concrete box. Cast-in-place concrete is 8 inches thick and includes a double mat of reinforcing. In any given location the reinforcing spacing does not exceed 4.5 feet square.
All reinforcing is continuous from the slab on grade through the walls and then into the concrete ceiling structure. The door is a GSA Class 5 Armory Door, complying with Federal Specification AA-D-600D. The Vault is approximately 1,220 square feet and is scheduled to house over 500 historical arms and ammunition pieces through the use of a high-density storage system.