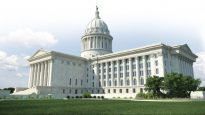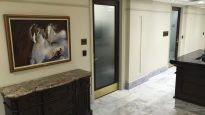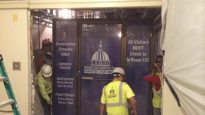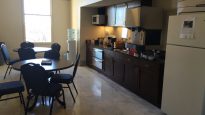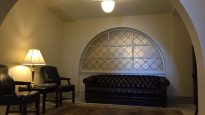 Oklahoma State Capitol Restoration – Interior Rehabilitation
Oklahoma Capitol Restoration
Oklahoma City, Oklahoma
As the design-builder for the Oklahoma State Capitol Restoration – Interior Rehabilitation project, Manhattan Construction is partnered with Frankfurt Short Bruza Architects-Engineers-Planners, Rosin Preservation and Stephen Kelley Preservation to ensure the most efficient and functional renovation of the historic structure.
The scope of work for the interior restoration includes repair and replacement of the backbone infrastructure serving the Capitol building. In compliance with the legislative mandate and in coordination with the State Capitol Repair Expenditure Oversight Committee, the electrical, mechanical, plumbing and HVAC systems will be repaired or replaced including vital utilities entering the Capitol underneath the basement and serving as primary distribution systems through the core of the building to the sixth floor.
Manhattan Construction and the design and historic preservation team will add climate control in the rotunda and public spaces for the first time in the history of the Capitol. This is particularly important not only for visitors and employees, but to ensure the protection of the priceless collection of artwork in the Capitol.
Addressing public access and security to the Capitol is another important goal of the oversight committee and in turn has become a top priority for the project team. A new visitor entrance will be constructed at the southeast corner of the building. This entrance addresses public accessibility, ADA access, security, climate controls, and reduces the overall distance to public parking by tying into the existing pedestrian tunnel.
The scope also includes a new fire alarm and sprinkler systems added throughout the building. This will be the first time many of these spaces have seen life safety provisions. Stairs will be added on the east and west ends of the building to also address emergency access and egress.
Public restrooms will be upgraded with new plumbing and fixtures and made compliant to the Americans with Disabilities Act. Also, three of the four elevator shafts in the building will be expanding, allowing for more efficient movement throughout the building.
Light-Emitting Diode (LED) lighting, lighting controls systems, and occupancy sensors will be tied into the modern controls platform to maximize energy efficiency and occupant comfort.
The basement will be completely gutted to replace and repair the neglected backbone Mechanical/Electrical/Plumbing (MEP) systems that serve the entire building, in compliance with directives from the Oversight Committee. Manhattan Construction and the interior team will convert the basement into a new visitor level, housing an enlarged restroom area, a visitor center, an information kiosk, meeting rooms, tenant spaces with public interaction and expanded food services space.