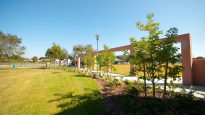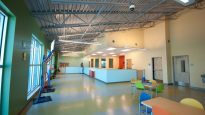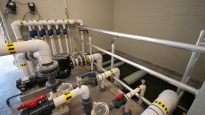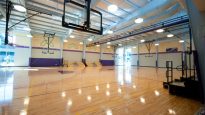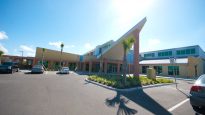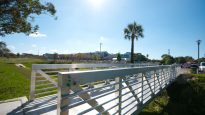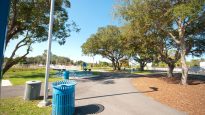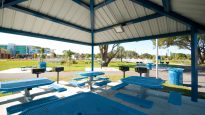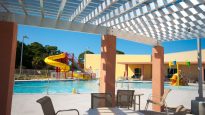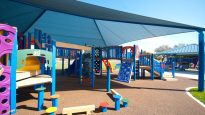 Robert L. Taylor Community Complex
Sarasota, Florida
The Robert L. Taylor Community Complex project includes the demolition of the existing gym, pool, tennis courts, and basketball courts which made way for the new facility. The site is 14 acres and the new 45,000-square-foot facility design includes a basketball gym, daycare center, computer lab, large dividable assembly room with stage and recording studio, kitchen, cardio fitness areas, weight room, interior running track, lockers, showers, sauna, steam room, whirl pool and various other activity rooms and administration spaces.
The project includes expanded parking, a new exterior basketball court, volleyball court, one-quarter-mile running track, covered picnic areas, new playground equipment, outdoor theatre and a large outdoor pool with water slides.
The gym is pre-engineered with structural CMU walls and the remainder of the facility is CMU/Tie Beam construction with steel columns joist and deck. Exterior finish includes stucco, glass and metal panels. The building is divided by a two-story glass lobby. The foot print of the building is multi-angular.
The project is LEED® registered and green design features include a high efficiency HVAC system, white roof, most glass faces north, low E glass, ceiling fans to reduce HVAC requirements, parking for high occupancy vehicles, bike racks, low water consumption, interior toilets flush with reclaimed water, 20% of materials use recycled content, certified wood and low V.O.C. material.