Our Locations
Manhattan serves building, civil, road, bridge, and specialty construction segments in the U.S., Mexico, Central America and the Caribbean.
Our Locations.
Careers
Build your legacy with us.
Join us.
At Manhattan Construction, we focus on building excellence for all of our clients.
During the last century, Manhattan Construction has established a strong bond of trust with our clients and the communities in which we build.  Our team members strive to provide a risk-free, problem-free experience that advances the success of all stakeholders involved.
We focus on cultivating thoughtful relationships with our clients and the communities in which we build. We have been fortunate to work with many of our clients for decades—and some for more than half a century. Here's why:
Client-Focused Decisions

We take a long-term view on every decision. We keep our clients and community relationships at the forefront of our planning.

Responsible Management

Regardless of market conditions or fluctuations, we have never failed to complete a project. Our clients can be certain that we will deliver.

Strategic Business Model

Our portfolio is a balanced mix of private and public projects, of varying magnitude and scope. This diversity gives Manhattan Construction financial stability as markets change, and our client's peace of mind that we will be there to serve them for years to come.

Financial Security

Manhattan Construction's bonding capacity is more than $1.5 billion and zero debt. Our bonding and insurance companies have confidence in us, so our clients can too.
Careers
Be a #ManhattanLifer. Build your legacy with us.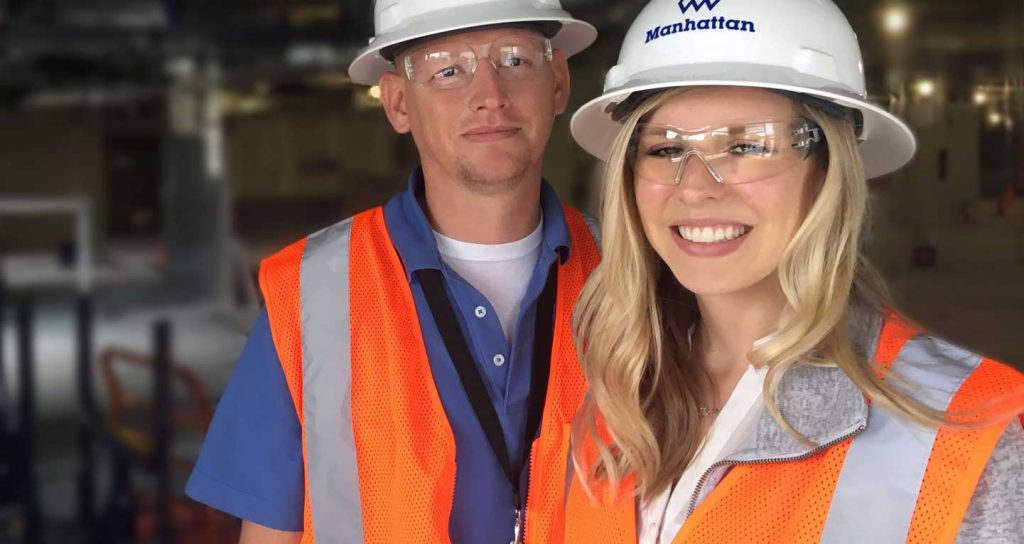 Learn More
Trade Partner?
Construction is a team sport and we enjoy working with trade partners who share our values on safety, quality, and fairness.
Inquire about prequalification